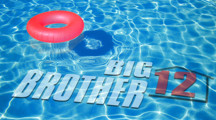 Tonight on Big Brother 12 we'll have our third live eviction in the BB12 season as either Andrew or Kathy will be evicted and sent off to sequester.
The live eviction will be followed by a new HoH competition and after last week's endurance comp it's a safe bet that this week we'll have a quick and dirty race to crown a new executioner. I'll be here posting all the results live during the East coast broadcast show so keep checking back for the latest BB12 updates.
Share your thoughts and tell us why you want to see either Andrew or Kathy go home. Be sure to vote in our Eviction poll too. Don't forget to join us tonight in the Big Brother Chat Room during the live eviction show at 8PM EST!
Be sure to sign-up for the free Big Brother email updates, visit the Big Brother Forum, follow us on Twitter, join us on Facebook, and get our Mobile Apps.