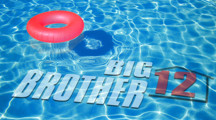 With just two days until the premiere of Big Brother 12 I thought it'd be fun to take a quick look back at the path that brought us here and what's just ahead. Here's a rundown of what's happened so far to help you catch up on anything you missed along the way and what's coming up and when over the next few days.
Big Brother 12 Road to the Premiere:
Big Brother 12 House Tour: pics and video – July 1st
Big Brother Feed Exclusive Live Chat with Janelle, Jordan, & Chelsia! – July 7th @ 6PM ET
Big Brother Feed Launch Party w/ Chelsia & Missy – July 8th @ 6PM ET
Big Brother 12 Premiere on CBS – July 8th @ 8PM ET
Big Brother 12 Live Feeds Premiere – July 8th @ 9PM PT
The Big Brother schedule will be Sundays, Wednesdays, and Thursdays all at 8PM ET/PT this season with the Thursday shows being live (starting July 15th) and featuring the big eviction events. Once the live feeds start rolling we'll be able to start snagging lots of Big Brother Spoilers for you beginning with the first HoH winner and his/her nominations hopefully by the end of the week.
BB12 is so close you could almost reach out and grab it! I think I'm most excited for some awesome competition events this season, especially the all-nighter endurance HoH events. What are you most excited to see return?
Stay ahead of Big Brother 12 with the latest news and updates! Sign-up for the free Big Brother email updates, join us on Facebook, follow us on Twitter, and grab the free Big Brother Toolbar. Don't miss the limited-time 33% off Feed sale!