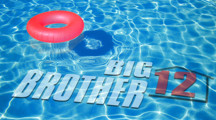 Here. We. Go! Big Brother 12 premieres tonight on CBS at 8PM (ET/PT). It's only a few more hours until the show airs and live feeds start up in the house!
Tonight we'll officially meet the BB12 HGs as they gather in front of the house, make their mad dash to claim their beds, and then they'll even compete to be the first Big Brother 12 Head of Household. Who do you think will take the lead and be the first player to be calling the shots?
We won't find out who is the Saboteur tonight, that'll be next Thursday with the first live show (yep, that means tonight is pre-recorded), but there should be lots of opportunities to start scanning the crowd and looking for hints! Any guesses?
Be sure you've got your live & uncensored 24/7 feeds signed-up and ready too because they'll be active at 9PM PT, immediately after the west coast premiere. You can still sign-up now and get the 13% discount off the monthly-price if you get the full season 3-month pass! You'll also get the $30 of free mp3s with that (US only).
Update: Check out this clip from ET last night with a few seconds of Big Brother 12 competitions. There's also a shot of Julie revealing to the HGs that Saboteur is in the house, BUT that overlay of Julie on the living room TV looks very fake to me.
Update 2: Oh that clip was very real! Here's the full scene from CBS.
Meanwhile, be sure to grab the free Big Brother Toolbar so you can have all the latest Big Brother 12 news and most recent discussions right in front of you.


Find out what happens as soon as it happens in Big Brother 12 with our latest news & updates! Sign-up for the free Big Brother email updates, join us all on Facebook, follow us on Twitter, get our Mobile apps, and free Big Brother Toolbar.