I spoke with Kathy via email about her time in the Big Brother 12 house, seeing Rachel and her jury vote.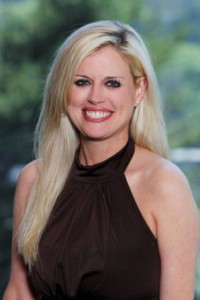 AR:  How shocked are you to be out of the house and did you think it was possible that someone was going to use a special power?
KH:  I was totally shocked and I did not think that the power was going to be used this week.
AR:  Do you think if you had been given time to campaign it would have saved you?
 KH:  Yes – I absolutely do! That was a big downfall.
AR:  How do you feel about spending a week alone in the jury house with Rachel?
 KH:  If anybody were going to the jury house to be alone with Rachel, it would probably need to be me because I can calm her down a lot. It will be a long week but I can handle it. I can handle anything.
AR:  Did you come into the house with the strategy of being a floater or did it just kind of work into that?
 KH:  I came into the house with the strategy of being low key (not necessarily a floater), but I was scared that with me being a deputy sheriff they would see me as a threat. So, my strategy was to not show them how strong I was until I needed to. I absolutely didn't want to be a floater; I just didn't want to show my strength upfront. I thought that would be a downfall.
AR:  What was your biggest move in the game?
KH:   The biggest move in the game was getting Rachel out in the Power of Veto bowling competition. I had to step up my game at that point to show the other houseguests that I was working with them instead of laying low. I wanted to let them know that I would be myself and stick with my morals.
AR:  You were never really aligned with anyone.  Why didn't you try to make deals for final four or final two and did that hurt your game by not having a deal?
 KH:  I did not think that it was the right time for that. It was too early in the game to align yourself with anyone. It was just too early to align yourself until you could pick the ones that you could really trust. I would have tried to start to align with someone this week.
AR:  Who do you want to see evicted from the game next week?
 KH:  Wow – that is hard to say. I don't know. I would hate to see anybody leave. I don't have any personal reasons to want anyone out.
AR:  What are you basing your jury vote on?
 KH:  I am going to be basing my jury vote on who I think was playing the game honestly and with integrity. Also, I'm basing it on the personal relationships that I formed in the house and how people conducted themselves as a person in this game. You can play the game and still keep your integrity. To me the game is not based strictly on competitions, the game is based on principles of life and how you treat others.
 What do you feel about basing the vote on personal relationships instead of game play?