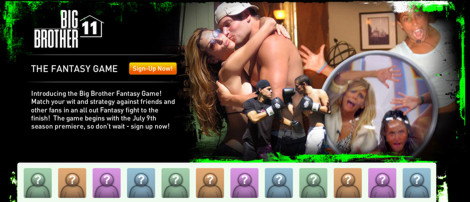 CBS has revealed to us that Big Brother 11 will feature 12 houseguests! There had been a lot of speculation after Julie Chen informally announced there would be 10 houseguests. Thankfully that turned out to not be true or we'd lose a few precious weeks of BB11 fun.
Tipster Heather also learned that Big Brother will announce the 12 houseguests in the first week of July, much as we'd expect but always good to have it confirmed by CBS. Less than 4 weeks until we know!
Let's hear your thoughts on the upcoming season of BB11!
If you want to get involved in CBS' BB Fantasy League then sign up here.
Can't wait to join the Big Brother 11 fun? Register now for the Big Brother Forum, sign-up for the free Big Brother updates, and start following us on Twitter so you never miss a BB11 event all summer long.
Big thanks again to Heather for the tips!