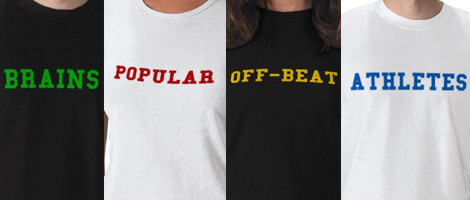 Congratulations to the winners in the Big Brother 11 Clique T-Shirt giveaway:
Luckily for Jessica the first winner drawn, Monica, didn't believe the contest she entered and then won was legitimate (psst, it was), so Jessica gets to have her shirt instead. Congrats to Julia and Jessica!
Thanks to everyone who entered. Now that the contest is over, is anyone interested in a round 2 of BB11 Clique T-Shirt giveaways? You might be able to talk me into it. Let me know in the comments below!
Reminder: This is your last day to enter to win Coraline on DVD!