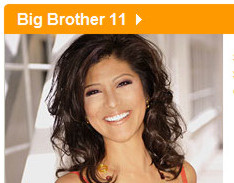 Big Brother 11 is getting closer and closer as the important stage of casting is nearly complete. In fact, this is your final week to attend casting events and submit your BB11 application. The last casting event is May 2nd in Washington and the applications are due by May 4th.
If you've been on the fence about applying to Big Brother then you better make up your mind now! For the rest of us BB fans we'll take pleasure in knowing that a new cast of houseguests are ready to be selected and put under our careful 24/7 watch. I can't wait until the July premiere of Big Brother 11!
But first, be sure to register now for the Big Brother Forum, sign-up for the free Big Brother updates, and start following us on Twitter so you never miss a BB11 event all summer long.
Update: Looks like Kassting Inc., will have casting staff at the final three audition events. That makes for a good chance of meeting the casters.