Update: Tonight is the last night to get the discount on the live, uncensored feeds. Sign up now for the discount and free trial before it expires at midnight.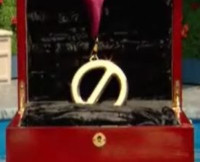 This week's Power of Veto ceremony has concluded and it's one of the first for Big Brother 10 that was a little uncertain with some serious implications. Jerry had to make the big decision this afternoon as he was the winner of the Power of Veto.
True to his deal with April, which allegedly entailed Jerry taking away $4,000, Jerry did not use the Power of Veto. This leaves the HoH nominations as originally announced: Jessie and Memphis.
Best of all, the house is finally starting to shake and split with old alliances faltering and new ones coming together. This will likely be the closest eviction vote we've had all BB10 season, so get ready for some excitement on Thursday! It'll be close, but it looks as though Jessie will be the one to leave.
Get Big Brother 10 spoilers with the free Big Brother updates. Click here to sign-up for the free updates and never miss a thing.
Sex, Lies, and Video Feeds: Watch it all live & uncensored 24/7!