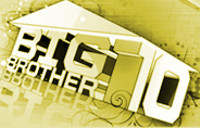 The live feeds are back on Big Brother 10 and with it comes news of who won part 2 in the final HoH competition. Memphis and Jerry faced off this afternoon after Dan won in part 1 last night. No surprise here:
Memphis is the winner of Part 2!
Part 3 will play out live on Thursday night between Dan and Memphis. Who do you think will win?
Watch the Renegades live and uncensored in the final days – Free Trial
Get Big Brother 10 spoilers with the free Big Brother updates. Click here to sign-up for the free updates and never miss a thing.