Voting is now open to decide who will win Big Brother Over The Top as the Final 3 was decided last night when Justin was evicted and Morgan joined Jason and Kryssie for the finale.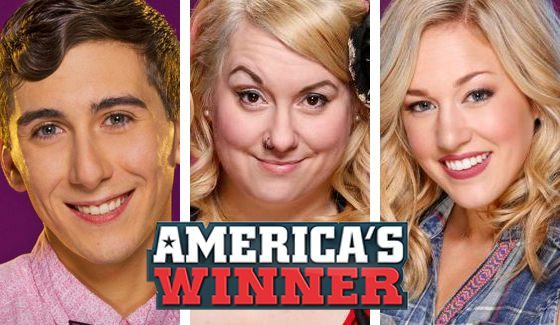 Now it is time for viewers to decide which of those last three Houseguests will be the one to hold the crown and walk away with $250,000 during Thursday night's season finale. Who will you pick to win the season? Details below on how to vote for the winner of BBOTT.
Voting is open at cbs.com from now (11AM ET) until Thursday 4PM ET (1PM PT) which crosses two calendar days so you should have 20 votes today (Wednesday) and another 20 votes tomorrow (Thursday), if things go as normal, so don't wait until tomorrow to start voting.
Tonight at 7PM ET / 4PM PT (Note: these times are different from CBS's initial announcement of 8PM ET) the F3 HGs will be making their Final Pleas live on the Feeds so you'll want to tune in there and see what they have to say in case you're still undecided. If you already know how you want to vote then there's no reason to wait.
Go here to vote in the America's Winner Vote and use up your 20 votes both today and tomorrow. Remember that you must be signed in to All Access and subscribed as well so get the Free Trial and join in on the decision.
After you've made your pick there be sure to vote in our unofficial poll for who you want to win. Share your reasons below and see who takes the lead.