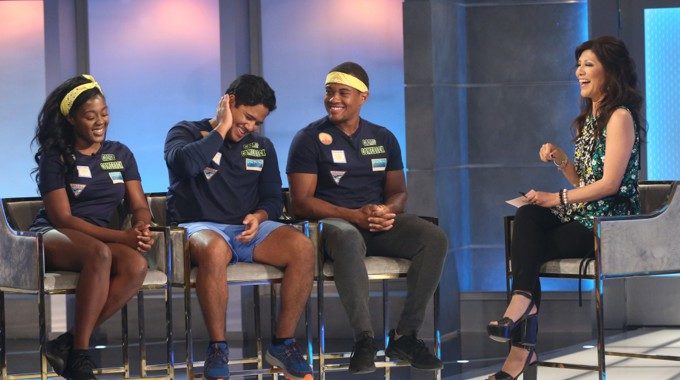 Another week in the books for Big Brother 21 as Gr8ful ruled again but that has finally come to an end as Nick and Bella were blindsided and Cliff returned to the game. Drama, finally! So what happened when the show ended and Feeds and HGs were hot? Find out as we chat with BB's Exec Producer Allison Grodner about what we missed that night, which of the Comebacks was most crushed, and what twists may lie ahead
Big Brother Network: Eviction night ended rather heated in the house as we saw during the credits roll. What did we miss in all that action while Feeds remained down following the show?
Allison Grodner: You missed the 'Six Shooters' playing the game of damage control. They all gathered to talk at Bella and Nick as they stood there shocked and betrayed by the blindside. Bella was very upset and tried to keep her cool. Nick was silent when he came to the Diary Room trying to process the fact that all three people he put on the block were still in the house and that the people he thought were friends left him in the dark.
BBN: Cliff is back after 10 mins of being in Camp Comeback, dashing the hopes of the other patiently waiting evictees. Which of the 3 evicted HGs took their loss the hardest after the show ended?
Grodner: I think they were all disappointed but David was the most visibly emotional. He really wanted to start playing the game and I think it would have been amazing to see him take all of his astute observations about what is going on in the house and make that amazing comeback he talked about.
BBN: Camp Comeback looks to be closed… or is it? Any more Camp related twists ahead on this season of Big Brother?
Grodner: We still have half the summer left so you can count on more surprises for sure!
BBN: Thank you, Allison.
I wish we could have watched all the action after the show but instead they kept the Feeds off while Julie interviewed the three evictees. Missed opportunity but at least we know a little more of what we expected had been happening. Now on to waiting for what twists come next!