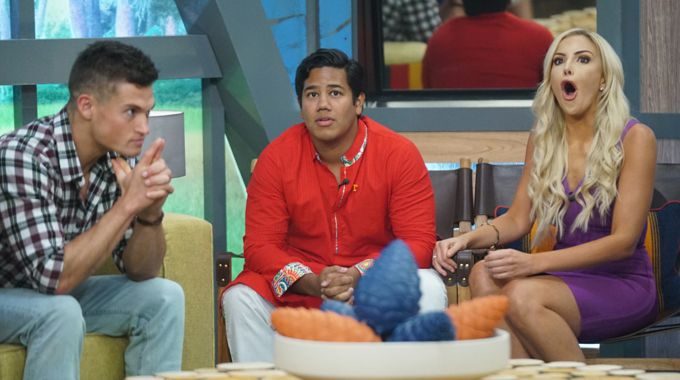 Our first week has wrapped on Big Brother 21 so that means it's time for another chat with the Executive Producer Allison Grodner. This was a big episode on Wednesday when the HGs discovered the loaded twist of not so much a returning player (just yet) but rather that they aren't going anywhere at all! Welcome to Camp Comeback. So what does that mean for the new HOH? Will there ever be Have-Nots this season. Read on for all the details.
Big Brother Network: Just after the Comeback Camp HGs settled in Jack called a House Meeting and asked the HGs to not talk game with either David or Ovi. Who do you think Jack fears more getting back in this game between David and Ovi?
Allison Grodner: Jack spent a lot of time in the past week reassuring Ovi he had his back when he clearly did not. I think having Ovi in the house uncovering the truth about all the people who lied to him is much more dangerous than David.
BBN: We haven't seen a typical Have-Not room yet this season but the Comeback Camp setup sure looks like one! Will that room be the season's HN stand-in this summer or is there a room change on the horizon for these Big Brother Houseguests?
Grodner: There will be Have Nots this season and you will find out more soon…
BBN: David is back & Ovi is sticking around. They've got a few more weeks and then one of them could be getting back in but how will that be decided? Competition, house vote, or another surprise?
Grodner: All will be revealed on the show. :)
BBN: Thank you, Allison.
Okay, so I didn't really expect an answer on that last one but had to ask. It seems more like there would be a vote if the HGs are playing only the social game as Julie Chen highlighted but the in-thing for production these days is a stilly battle in the backyard, right? We shall see.
Interesting to know that Have-Nots aren't gone and done in the world of Big Brother just yet either. Which Houseguests would you put on Slop duty if you got to pick?