Cameron Heard became the first Houseguest evicted from Big Brother 19 last night, but unlike recent seasons we didn't get the chance to talk with him about his experience. Instead we got an interesting alternative offered up: an interview with Big Brother executive producer Allison Grodner.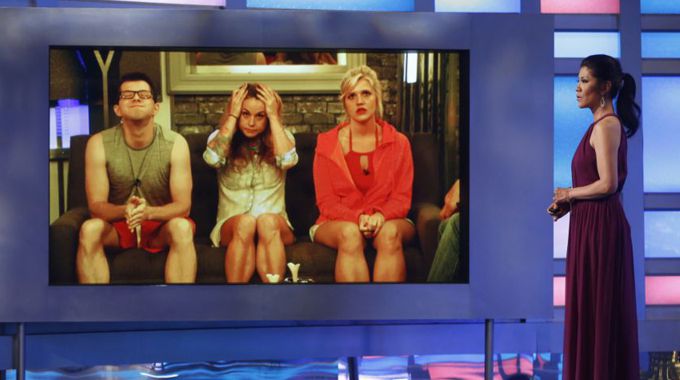 I think we could all spend a great deal of time rattling off questions to the Big Brother EP, but I was limited to 3 and gladly accepted. With everything that happened to yet another superfan cut short in the first hours of the game I wanted to get her reaction to that loss. Meanwhile the women made the smart move in sticking together despite the men's numbers advantage. Could we see more of that? Then what about this season's Feeds experience? Would we get any carryovers from BBOTT? Please?
Big Brother Network: Is it harder to see a superfan evicted yet again in a first night elimination? They don't seem to have a good track record in these early evictions. Bad luck or just bad strategy this time?
Allison Grodner: There are a lot of superfans in the house this year who spoke about their knowledge of Big Brother so I think it was more a combination of bad luck and not so great strategy. The eviction took place within 12 hours of moving into the house so no one really had time to get to know Cameron. I think the women of the house stuck together in the vote so Cameron being the sole man on the block was the obvious choice. He also outed his intelligence by introducing himself as a microbiologist and chose to throw the safety competition so that was probably not the best strategy.
BBN: The women banded together in this first vote despite a 2-1 advantage there on the Block for the guys. Do you think this could be the season to see a strong all-female alliance thrive and who might lead it?
Grodner: We have a lot of strong females in the house this season. Christmas and Megan came out strong in the first episode and could be leaders in the house. It will be interesting to see if they can stick together as that has not really happened much in the past.
Gallery: BB19 Season Premiere
BBN: Big Brother Over The Top introduced us to fantastic additional content that we don't usually get on the Live Feeds like Diary Room sessions, Veto comps, meetings, and more. Now that we're hooked and loved it, can fans expect any of those to carry over in to Big Brother 19 as well?
Grodner: A lot of that access was specific to BBOTT but never say never…
Ahh, I want more BBOTT type experiences, something that may not be happening, but I had hoped we'd see some crossover once production got comfortable seeing that it could be done without things collapsing. Fingers crossed.
Allison noted Cameron's decision to not hide his smarts and maybe that really did hurt him. I know we laugh about the HGs who all want to come in and pretend to be preschool teachers to avoid intimidation factors and maybe that really was a bad move by Cameron. Of course his lack of strategy when he dropped in the competition certainly did put him on the crash course that night.
And could this finally be the season for a powerhouse female alliance? Christmas and Megan wouldn't be a shock. I'll be interested to see if they can pull of something that's tripped up so many of the women before. Do you think they can do it?
Get ready for tonight's second part to the Big Brother 19 season premiere at 9/8c on CBS. Live Feeds start at 10PM PT so grab your All Access pass now and join us there!