This week brought the famous Fast Forward to Big Brother 18 – where the house goes from Final 5 to Final 3 in less than a week. Tonight we will find out who will not be playing in the final HoH competitions and who's dream for $500K goes up in smoke!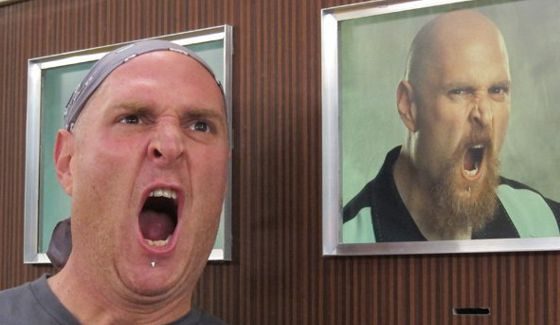 For the people left, the reality that they may win is sinking in – and one wrong move, will cost them the game (you know – like throwing goggles out of the pool or sumthin).
For the CBS only viewers, this week is great because there are 4 episodes. For the live feeders, we were screwed by not being able to see a lot of the action these last couple of days, but in 2 weeks from now, we will rejoice as we are promised to see everything go down on the new edition of Big Brother Over The Top. BUT FIRST… lets hand out some Bacon & Tofu.
Paul Abrahamian – 5 strips of Bacon – After surviving the block… AGAIN… Paul went out and won HoH and the final Veto. He nominated the last duo of Corey & Nicole and all but guaranteed to these nominations by winning veto and making James be the deciding vote.
This kid has bobbed & weaved his way through the entire season, and I cannot think of anyone more deserving of the $500K this season. He was playing everyone everyday. But the others know this as well, and no one wants to take him to final 2. If he is sitting in those chairs on finale night, it's because he got himself there – and bitter jury or not, it should be a landslide win for him.
Nicole Franzel – 3 strips of Bacon – Nicole has definitely changed her game the 2nd half of the season – and being less threatening than her boy-toy Corey will get her into the final 3. She made some good moves including winning the 2nd to last Veto – and keeping the nominations the same during Corey's HoH to guarantee her safety and send Victor home once & for all! She is a dark horse going into the final 3 – but has shown her ability to win comps when she needed to – and could squeak her way into the final 2.
Victor Arroyo – 1 strip of Bacon – Classy… that's the way his tenure in the Big Brother house can be summarized. Sure – he may have said & done some stupid stuff all season, but he still was the best behaved when on the block and humble when he came back in every time. He did stink in his last Veto competition, and knew that he would be sent out the door… again.
Corey Brooks – 1 strip of Tofu – He won the slip & slide HoH and turned on his Final 4 alliance members before they had the chance to turn on him. Well, they did have the chance, but he knew by giving Victor the 5K Bribe a couple of weeks ago would buy him some safety. The only problem with that was he was then vulnerable by not being able to play in the next HoH and did not win the Veto to save himself in the 2nd half of the week.
There was some talk of him getting a little upset at how the Veto comp went down, and hopefully we find out what that's all about. Then again, perhaps there was some shady-ness in his Veto win last week, so… it all balances out. Overall, he did not play a horrible game, but proved to be a threat in mental & physical comps. Yes, I said he was a threat in mental comps.
James Huling – 5 strips of Tofu – it would be too easy to give him the Tofurkey award again this week – so I will give him a pass on that. He will find himself in the final 3 totally by accident, and it looks like he is the obvious choice to sit next to in the final 2. The only good part of that would be he will not be able to win America's Favorite Player again, despite the CBS edit these last couple of weeks. Making him look like a saint/victim in the #Jatalie showmance.
Maybe it's personal and I am jealous that he will make it to the final 2 when I came up just short, but the fact that he is still "doing what the house wants" and not making up his own mind in this huge final decision of his (who to take to final 3) could be used against him in the final 2 speeches. He still has the chance to prove me and everyone else wrong by winning the final HoH and taking Nicole to Final 2. He is a much better speaker than her, and will say this was his strategy all summer. A bitter jury would probably award him the money – but I may be giving James a little too much credit.
OK – there ya have it – next week I will be back on finale day with my season recap. My question of the week is "Who is your pick for America's Favorite Player?" Please respond in the comments section below with your choice & why.
From outside the Big Brother house, I am Adam Poch, have a great day!
Follow me on Twitter to get more updates as the season progresses twitter.com/heavymetalteddy.