Big Brother – the show we hate to love, and the show we love to hate. Every summer begins with hope that this will be the best season ever. We get so excited waiting for Julie to reveal the new design of the house, find out what the twists are gonna be, meet the cast & read / watch the preseason interviews – all leading up to the Superbowl of Reality TV – OPENING NIGHT!!! We make our picks for who we are going to root for – scour the web to find out more about these people – see how many degrees of separation between us and the new houseguests.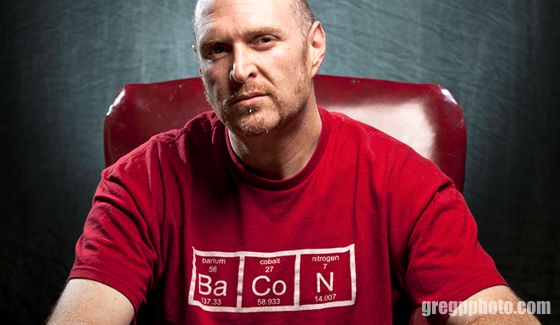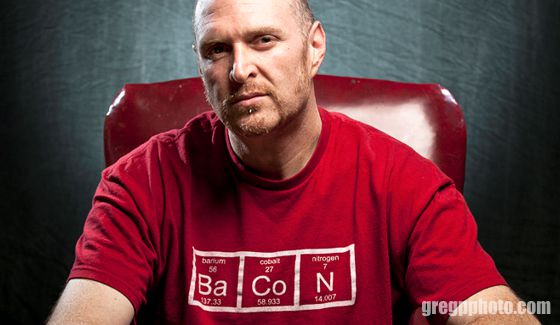 Then the show starts and we find ourselves staying up way too late watching the live feeds, reading recaps & previews on Big Brother Network – refreshing our browsers every 10 minutes to find out the results of the competitions / nominations. Our non-BB loving friends & family start to get sick of us talking & posting about it non-stop. Somewhere along the way – we find new HGs to root for, HGs to root against – comparing players to previous HG's- complaining about how this season does not live up to our preseason expectations. We continue on this roller coaster for 3 months until Julie Chen finally pulls out the keys and declares a winner.
It's our summer obsession and when it's over – despite all the other shows on TV – we start looking forward to the next season. Now that CBS has announced instead of the usual renewal for one season, it has been renewed for 2 – and the rumors are starting that one of those seasons will be an All-Star season. I wonder how many times we will hear someone say "If (insert our favorite HGs name here) is not on All-Stars, I am not watching!" Yet, we all know the truth… YOU WILL WATCH!!!! Why? Because we are addicted to this show like no other show on TV.
BUT FIRST – lets take a look back at Season 16 – which I called "The Season of the Safe Moves." These are just a few things about this season that I loved, and that I hated…
LOVED – the Have Not Room. We saw the effects of the ice cold room & slop week 2 when Zach had a major meltdown. Big Brother is not Survivor, the HGs get a pantry full of food, beds, shelter, etc… so when they are forced to limit what they can eat, and probably the worst sleeping conditions yet, it takes a toll pn their psyche.
HATED – the fact that they did not have to fight in a competition to see who would still have these luxuries, and who would be forced to suffer. Big Brother made such a big deal about the FitBit activity bracelets that they all had to wear, but only once was that used to determine who would be a have not. I get it – with the Battle of the Block taking up time on the show there was not enough time to do another competition, but feed watchers always complain about the HGs sleeping all day. If they knew that being lazy would force them to become Have Nots – we could have had more excitement during the day. (Especially for us East Coast viewers).
LOVED – the 2 HoH twist. Similar to the MVP twist from last summer, the potential for shenanigans and scheming could have made this season pretty exciting. Knowing that just cause you were HoH, you could still go home this week – would force the players into altering their preseason strategies.
HATED – that only once did someone go from HoH to evicted. Again, similar to the MVP twist – it was a bit of a letdown when the HoH's all wanted to work together to protect themselves. I guess that's because we never saw a clear house divide. The 2 night move in would have been a perfect opportunity to split the house in half from the start – forcing them into 2 tribes (a la Survivor) – and each week – you get one HG from each side to be HoH. This would have had them nominating strong players instead of weak ones.
LOVED – even though a big alliance formed the first week – they never seemed to really trust each other. Each week the remaining HoH would have a grand plan to turn on one of their own – citing different reasons.
HATED – that no one ever did. How much different would the season have been if Cody replaced Victoria week 4 with Caleb instead of Donny?
LOVED – Caleb threatening to throw the BotB to keep Frankie on the block.
HATED – Caleb not waiting to see what the challenge was before sitting out – he basically helped Frankie win the BotB by himself. We saw the same challenge in BB14 – and once Frank got over the learning curve he killed it to win HoH.
LOVED – Donny! As I mentioned in the opening – we always get excited to meet the new cast each season. Donny is the type of player that I like to see. He is not a model / actor type – trying to use BB as a springboard to fame & fortune. He was just a normal guy, who loved the show, and appreciated the opportunity. It looks like I was not the only one who loved this guy – as he took home America's Favorite by a landslide.
HATED – how everyone ganged up on Donny & wanted him out each week. Yes, it's because he was a bit different & quirky, and they couldn't figure him out. That's because there was nothing to figure out – he was who he said he was, but paranoia in that house takes over.
LOVED – Derrick! We have not seen a HGs manipulate the rest of the house as good as Derrick did since BB10 Dan. Derrick was not a preseason pick for me. But as the game played on – watching him say the right things to each person at the right time was a thing of beauty.
HATED – Derrick! His mind manipulation got so many people to second guess their own actions – and they would end up making a safe move that they thought was good for their games, but as we saw, it was only good for his game. As a fan, this is not what we want to see, as an ex-player it was genius.
LOVED – the punishments given out this season. Watching Cody kick himself in the ass for 24 hours, Brittany kicking the soccer ball 2400 times, Nicole having to wear not 1 but 2 outfits for the week, Cody in the Dinosaur suit, Caleb & Victoria as Adam & Eve – these types of things are what makes Big Brother better than the rest of the reality shows. There is so much downtime during the week – you need some stupidity to break up the monotony.
HATED – that Frankie, Caleb, & Christine got to go to the Dallas Cowboys training camp. As a 30+ year fan of the Dallas Cowboys that was so awesome, and ok, I didn't hate it – I was just jealous… until someone reminded me, I got to meet Tori Spelling on the show. But still….
LOVED – Devin & Zach's unpredictability, this made for some fun moments on both the feeds & the CBS show. We now have new lingo because of this #DevinHasADaughter & #FruitLoopDingus
HATED – the unanimous (or near unanimous) votes every week. Despite the edit each week – we all pretty much knew who would be going home after the Monday Veto meeting. Furthermore – week 3 Nicole & Christine had talked about throwing hinky votes to keep Devin & evict Caleb. That would have been so great as Beast Mode Cowboy would have been thrown into a tizzy! Only 6 votes the entire season were cast for the person that stayed. 10 unanimous votes. Which again, proves my case that BB16 was the Season of the Safe Moves!
LOVED – writing 2 columns each week for Big Brother Network. As a fan of the show I love reading the content on this site, as an ex-player I am glad I got the opportunity to share some of my insights from a players perspective. I also loved getting into it with some of the commentators. The passion we all have for this show is unheralded, and we all think our opinion is the best opinion. I never took anything personally, and I hope you didn't either.
HATED – that this is my last column for the season. But hopefully you all enjoyed reading my weekly previews, as well as my Bacon/Tofu rankings each week.
So, there ya have it! BB16 is done – BB17 is 9 months away. Hopefully the time will go fast, so we can go back to loving & hating our favorite TV show!
Let me know what some of your favorite moments of the season were in the comment section below.
From outside the Big Brother Network house, I'm Adam Poch… Goodnight!
Follow Adam Poch on:
Beamly – http://beamly.com/users/uue7c0e8f8-0152-4bfd-b1e4-1a35c1621aec
Twitter – https://twitter.com/HeavyMetalTeddy