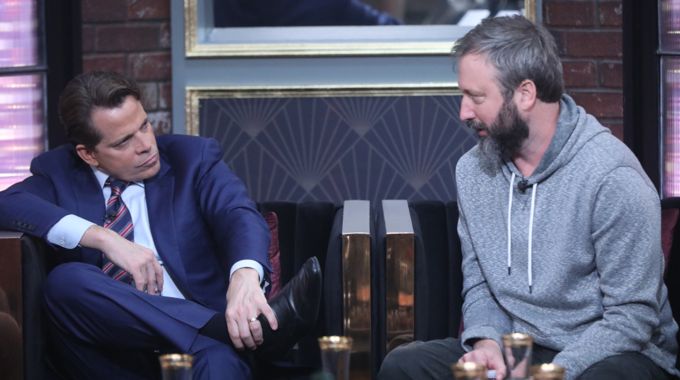 Ready for more Big Brother, Celebrity edition? CBB2 is back tonight on CBS at 8/7c for the second part of the season premiere and as a lead into tonight's launch of the Celebrity Big Brother Feeds!
Last night we saw the Celeb HGs move in, raise a glass, and then head outside to face their first competition. Jonathan and Ryan were victorious, but not for long. Julie Chen soon revealed the first twist would be the pair had to face off for another competition that would leave one as the HOH and the other as the first nominee of the season. Ouch.
Tonight on Celebrity Big Brother 2019 we'll pick up there as Ryan and Jonathan face off, but if you can't wait for the results then check our spoilers page for who appears to be the new HOH. Otherwise, we'll get those results confirmed during tonight's second episode.
The fun won't stop there though. Once the west coast broadcast is complete the Live Feeds will launch just after 9PM PT (12 AM ET) and we'll soon be watching what's going on inside the Big Brother house! The Feeds will be running all Celeb season and will let us eavesdrop around the house to see which alliances are plotting and which ones are crumbling. It's the only way to experience a Big Brother season! Plus, once you have All Access you can watch any of the CBB2 episodes live streaming or on replay if you missed them. Bonus! Sign-up now for the Free Trial & support our site when you do it. Thanks!
This will be a one-hour episode starting at 8/7c so we'll be back here at 8PM ET so be sure to join us then for a live chat on this post with other Big Brother fans.

Download our Big Brother App, join us on Facebook & Twitter, and get our Email Updates for more!