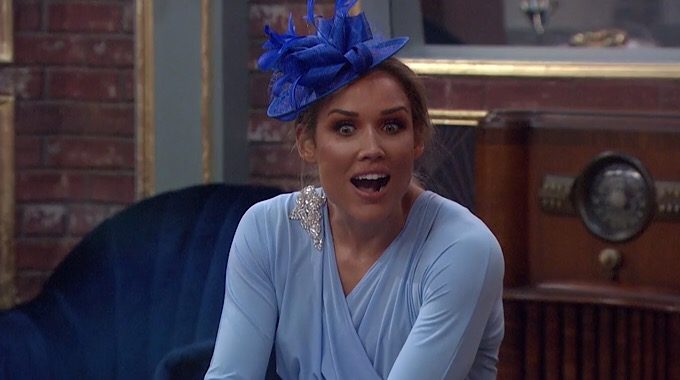 Last night we kicked off Celebrity Big Brother 2 with a little excitement and we all have our opinions about the cast, the house and especially the twist that Julie Chen-Moonves sprung on the HGs as the show ended. I know I do.
If you missed last night's episode of Celebrity Big Brother, then you missed what happened during the HOH, or at least the first part of it. The HGs were told that the first HOH comp would be done in pairs, however, only five pairs were going to compete. This left two HGs out of the competition and they were told that because they were left out of the comp, they would be safe from eviction this time around. The two HGs that are safe from eviction are Natalie Eva Marie and Kato Kaelin.
Well, I'm sure those of you who missed the episode are like "well that's not much of a twist." Just wait, it gets better. After the teams were picked and the comp was done, the duo of Jonathan Bennett and Ryan Lochte came out of the comp as the winners, but only one of them could go on to be HOH. The HGs got back into the house and gathered in the living room for Julie's announcement for yet another twist. Ryan and Jonathan were told that in order to determine which of them would be the first HOH of the season, they would have to go head-to-head. Whoever wins will go on to be the HOH, but whoever loses will become the first nominee for eviction. Little crazy, right?
Now, I'm sure I'm going to catch some heat for this, but I'm actually a fan of this twist. Yes it's a short season, but why should they not have to deal with the twists like the other HGs in the summer season? I also think that the twists throughout the season make the game interesting, keeps the HGs on their toes. The motto of the show is "expect the unexpected" after all.
Tonight we will find out which of these two HGs goes on to win the HOH and which one of them ends up on the block. We will also find out which of the other HGs will up sitting in the hot seat this round of Celebrity Big Brother. If you can't wait to find out who won the HOH, check out our spoilers right here!
What do you think of the twist? Do you think having twists in the game makes for good TV? Or, do you wish that they would be done away with? Let me know!