Big Brother is back tonight with its weekly live show and it's about to be twice the excitement with the season's Double Eviction event when things kick off at an early, 5PM PT (8PM ET), showtime.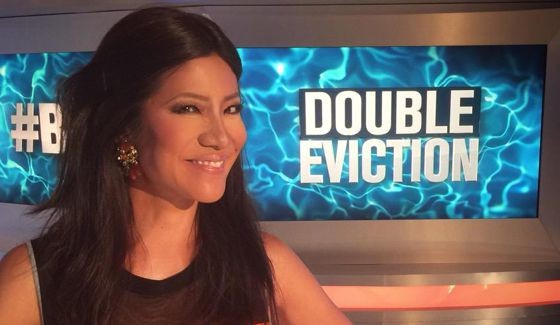 We're heading in to the show with expectations for who will be the first Houseguest evicted but as with all DEs there are a lot of twists and turns this night could take so buckle up!
Most important to note is the early start time with things kicking off two hours early at 8PM ET instead of 10PM ET but just because things start early doesn't mean the night will be over quickly. It looks like we could get things stretched out for hours between the two rounds of evictions with a delay for the next America's Vote in this abbreviated round.
There won't be an America's Nominee or America's Eviction Vote but we will get an America's Care Package that will give one HG the Power of Veto. CBS has that voting window going from 12AM ET to 1AM ET which is strange when aligned with the showtime of 8PM ET hours earlier. We'll have to wait and see how it all plays out.
Update: CBS updated voting times to 7PM PT (10PM ET) for one hour to get the Care Package decided before the second half of the night's events. That's a lot better than midnight ET!.
Be sure to tune in tonight on the Live Feeds to watch this week's show as Big Brother winner Rachel Reilly returns to host the HoH competition following the first eviction of the night. The stakes are high and the odds are stacked against the Smashers as they're about to be down to just two members against LNJs growing strength.
With just Morgan competing for HoH and eligible for the Veto ACP it'll be a tough, but not impossible, path to reach safety for her and Shelby. She'll need to beat out Danielle, Justin, Kryssie, and Whitney in the next HoH comp to keep both of the last Smashers off the Block. If that doesn't work then her backup is winning the ACP and considering viewers' support of a back and forth power shift I think there's still a shot it could happen!
Who do you hope will be evicted tonight? Morgan, Alex, or Whitney? Be sure to cast your votes today in the official CBS poll to decide who gets America's Eviction Vote.
Remember the BBOTT schedule has nominations on Saturday and Sunday night then Veto on Monday and the Veto Ceremony on Tuesday before the next Wednesday eviction. There is a short lull after the HoH comp for nearly two days but once things move again it goes quickly.
Download our Big Brother App, join us on Facebook & Twitter, and get our Email Updates for more.