Tonight on Big Brother we're back for the second episode of the Over The Top season with three nominees on the Block and votes narrowing down between either Monte Massongill or Danielle Lickey. Who will tip the scales this week? The deciding vote may go to the viewers with America's Eviction Vote this week.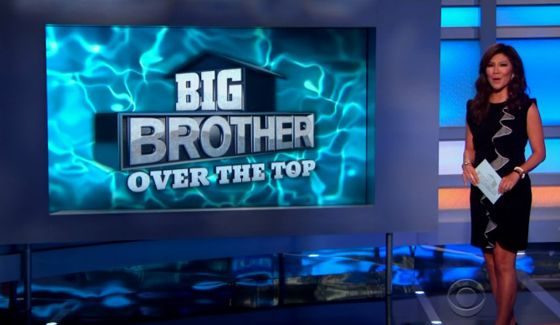 It's been a tense week for drama on the Live Feeds as both sides have had it with the other while we're sitting back and watching all the drama unfold. A house divided makes for entertaining Feeds and this season is no different. But in case you missed anything there's going to be a lot to catch you up with tonight's show.
Things kick off at 7PM PT (10PM ET) but don't forget that this season's episodes are airing on All Access so you'll need to sign-up now for the Free Trial then you can watch along either live as it airs on the Feeds or with the archives section for the Full Episodes.
We've got eight in-house votes while Alex Willett, the current HoH, hopes to step in and break a potential tie in Monte's favor. Her side is desperate to keep a player like Monte who would remain a lightning rod for attacks from the other side though he's proven to be a weak competitor so far in challenges. On the other side we've got a team of Houseguests hungry for their first HoH win after a narrow defeat in last week's competition.

As for the main events, we'll get the live eviction vote immediately following tonight's weekly recap show so be sure to join us live as that all plays out. Then once the next eviction is decided the Houseguests will have about an hour to prepare for the 9PM PT live HoH competition which will also be shown on the Feeds from start to finish. Last week that comp was an endurance battle so maybe we'll get something a little faster paced. Either way, I'll be here with a live recap of the comp.
Who do you hope will be evicted tonight? Monte, Danielle, or Kryssie? Be sure to cast your votes today in the official CBS poll to decide who gets America's Eviction Vote.
Remember our BBOTT schedule is a little different with nominations on Saturday and Sunday night then Veto on Monday and the Veto Ceremony on Tuesday before the next Wednesday eviction. We get a bit of a lull after the HoH comp for nearly two days but once things move again it goes quickly.
Download our Big Brother App, join us on Facebook & Twitter, and get our Email Updates for more.