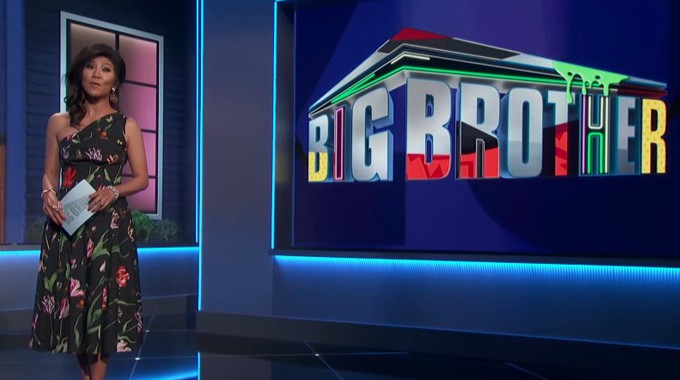 It's nearly time for the second live vote and eviction of the Big Brother 25 season after last week pleasantly surprised me by keeping the game on track with the first vote despite the ejected player throwing a wrench in things. That's out of the way though and the Big Brother game has carried on so we've got ourselves another elimination on the menu for tonight.
Houseguests have struggled with this vote and there was a lot of churning in the water over who should be out next. They've got Reilly Smedley and Cameron Hardin on the Block for their options tonight and overwhelmingly things are leaning toward sending Reilly out the door. That almost wasn't the case though.
Vote Flips & Flops – Big Brother 25 Week 2:
Over the past few days we saw Cirie and Izzy lead the march to flipping against Hisam and sending out Cameron instead of the HOH's top target, Reilly. Initially it wasn't so much about Hisam as it was about Cirie wanting out Cameron and then she reverse engineered "reasons!" to make it happen. Tuesday gave us a good run on the Feeds for what looked like a solid vote flip.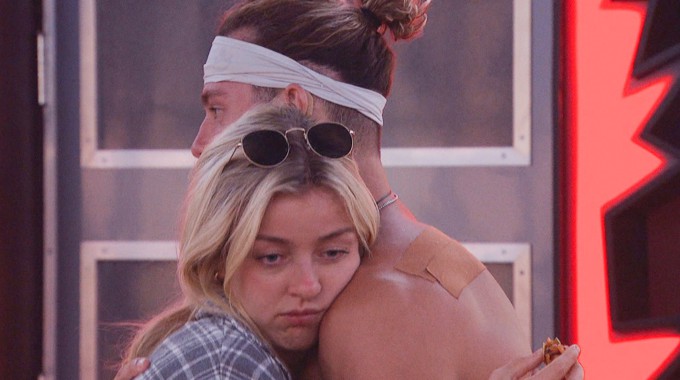 By the next day, the flip had flopped. Early Wednesday Cirie declared the plan was dead and they would stick with the original idea to vote out Reilly and keep Cameron. I do enjoy a good chaotic flip but this one didn't make a lot of sense. Cameron seems much more likely to remain on the sidelines of the game but has the potential to be picked up later as a free agent. Meanwhile, Reilly had several direct lines of support and allies that could have used her more quickly.
Eviction Vote Tonight – Big Brother 25 Week 2:
Sadly for Reilly and her close ally Matt, this looks to be the end of the road for her game. Just last week she was the HOH and this round she's on the cusp of elimination. Well that escalated quickly!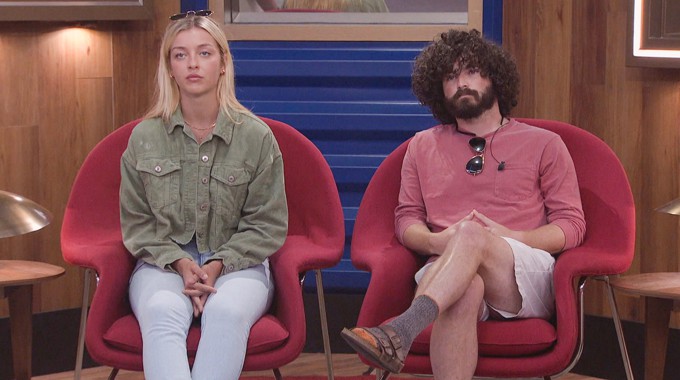 It can be tough being an early HOH and Reilly showed that to be the case again. Instead of taking advantage of her position with nominations already set she played too hard into the role. That could have been an easy one of playing off the situation as something predetermined but instead she leaned into it and charged. It happens a lot, no surprises here.
Results & HOH Spoilers – Big Brother 25 Week 3:
Last week we saw the HOH comp last well into the night for results and I expect we'll probably get something similar with the HOH results cliffhanging until Sunday's episode. CBS has learned to stretch out their Big Brother spoilers between the shows so that'll probably be the case again this week. Of course you won't have to wait until Sunday because we'll have all the spoilers for you right here on the site!
What do you hope to see happen on tonight's Big Brother episode? Who would make the best new HOH? We'll soon see who wins this next big competition with our spoilers to follow!
Join us back here on the site tonight at 9PM ET to chat live with other fans about the show. Want more Big Brother? Get our Big Brother App and join us on Facebook & Twitter!