We ended last week with the Big Brother Rewind because the houseguests hit the irresistible gold button! This meant the week would rewind to last weeks HOH and Derrick still can't compete. I didn't know how I felt about this at first because I thought last week was sooo boring but now that I watched the Sunday night episode I am stoked about this twist.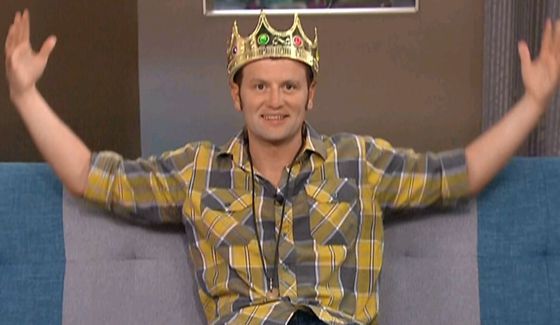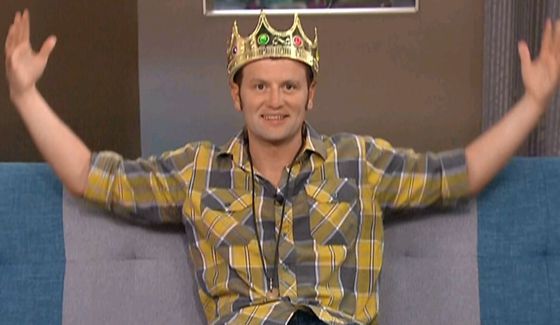 I know a lot of people aren't Victoria fans but I just thought it was such a waste to evict her. I was hoping anyone but Frankie would win the HOH and I say this not to jump on the Frankie hater bandwagon but because I don't want a repeat of the same awful week. Caleb won the HOH competition and then the scrambling began! I liked Caleb's initial thoughts of putting Derrick up because he had never been nominated.
I always say that it is easier to play Big Brother from home than in the game so I'm sure they don't realize Derrick has this game in the bag if he gets in final two. I have been wondering all season if Derrick is a great player or if he is just the best of the worse (strategically). But how Derrick has Cody and Victoria wrapped around his fingers is genius!
I think it is smart that Victoria is acting like she still hates Derrick but at the same time I wish a light bulb would scoop her up like the crow once did and she realizes that she could expose what her and Derrick have been up to and try to get him out! I think she's way too loyal to Derrick to do that to him though I think it would be a great move that she could make and if she somehow gets to the final two she would have SOMETHING to give the jury a reason to consider throwing her a vote.
I also liked how when Derrick was talking to Cody and Caleb in the bathroom he explained to Caleb if he doesn't put up Frankie that Frankie could/would screw them over and win the POV and use it on Crowtoria!! Very smart insight and delivery that Derrick gave Caleb but as a viewer that has played the game and as someone who doesn't have a favorite player in the game I was hoping that Caleb might think hmmm… Maybe I should put you up after all! But that would be a very risky move for Caleb especially since he can't compete for the next HOH.
When it's down to final five I feel like most viewers are kind of like me and get a little bored with the people left in the house and start missing the jurors. personally all of my favorites (besides pre jurors) are in the Jury house such as Hayden,Donny, Zach, and Nicole.
It was hilarious to see the jurors trash the house and I have to admit I was jealous! I would have loved to trash the house after either of my evictions! I loved that the jury members got to compete in the luxury comp. I would be so mad if I were in the final five and had to watch them though because you do evict people for a reason. This season has pretty much been an open house though with people coming in and out each week.
As we saw each juror competed in a knockout competition where if you found one of the tokens you can knock out another player from winning the $5,000. The final five HG who are watching the comp from the HOH room also got to bet on a juror and if the juror they bet on wins they get 5k as well. If you thought the house couldn't be trashed anymore than it already was you are wrong! These jurors were emptying trash bags, drawers, cabinets, bedding and everything!
Nicole was knocking people out left and right! But ultimately Hayden found the final puck and won some money for himself and Victoria. The funniest part of this to me was how mad Victoria was when she saw the mess they had to clean. It was way worse than the confetti and balloons we cleaned up last year!!
Ultimately Caleb nominated Frankie and Victoria for eviction. May not be the smartest move but he clearly feels that it is the smartest move for him and I think America had a sigh of relief when Frankie was nominated. At this point of the game it will never be as boring because these people have to go against each other finally!! Should be an interesting next couple of days!
Y'all HEARD DAT!
J-U-Double-D
Be sure to keep up with Judd online:
Twitter @JUDDNATION
INSTAGRAM @juddnationbb15
My website is juddnation.com (lots of videos with alumni – more to come)
Find me on Beamly
Ebay: juddnation
I am raising money for St. Jude Children's Hospital by taking donations. Please donate anything that you can and if you are going to be in Knoxville on 11-22-2014 sign up to be on my team! Read the info and donate at this link http://bit.ly/st-Judd.