Everyone please welcome Big Brother alum Judd Daughtery (BB15). He will also be joining us for the Big Brother 16 season with articles every week sharing his unique perspective and thoughts on what's going on inside the house. We're very glad to have him here with us and hope you enjoy reading his contributions. – Matthew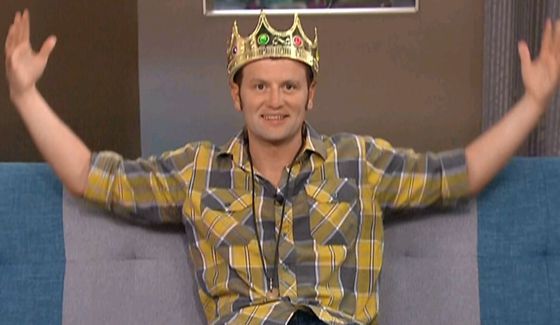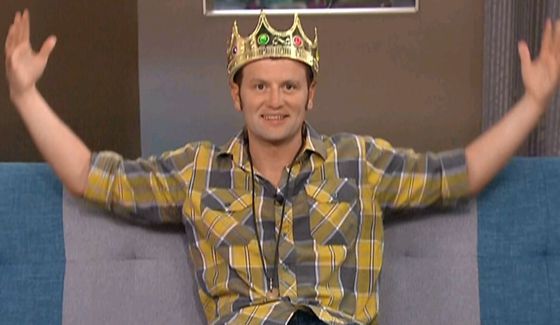 I am so excited for the new season of Big Brother! Every summer I get so stoked to see new house guests playing the game and anticipating all of the twists along the way! I was about to buy the feeds last summer and before I even had the chance I got my key and my dream came true!
When the Big Brother season 16 cast was revealed I was a little taken back about all of the recruits. But this is Big Brother and they have the best casting team around and know what they are doing. I think this fresh cast mixed with the twist will be PURE entertainment! I want to take a minute to briefly give my thoughts on the new cast.
Donny Thompson: I was excited to see a good ole boy from North Carolina in the house and was a little pissed because he was kind of my idea alliance member I wanted last season! I really hope that people work with him and give him a chance. My only fear is that he will not mix well with the younger house guests and could possibly be an early evictee.
Frankie Grande: Unfortunately I had a snap judgement on this guy as soon as I seen the first few seconds of his interview not to mention I hear his sister is a huge pop star. I was very wrong about Frankie. He knows what he is getting himself into and I think will be one of the best players in the game. I like his strategy of working with the females but having a strong jock as a strong secret ally and I hope that works out for him. He will not only be a strategic and social threat but I believe a physical threat as well.
Jocasta Odom: I have to admit that I found Jocasta a little annoying in her interview that I watched. She seems like a nice lady and I think that it is very interesting that she wants an all female alliance (will it finally work!?). I could see her being evicted just before jury or maybe she will pull it off and actually make this female alliance work.
Joey Van Pelt: This girl is one that is probably the biggest wildcard for me. Like Jocasta, Paola, and Amber she also wants a female alliance. The three are so different and I can't see them getting together. I absolutely love Joeys positive energy but I do not see her making jury. I think someone will expose her alliance and she will not react well.
Hayden Voss: I really really like this guy! I think he has the potential of being a great Big Brother player. He knows the game well and that will put him one up on some of the other house guests. I think he has what it takes to win this game and I can definitely see him in the final 4.
Derrick Levasseur: The fact that this guy purchased the feeds and then found out he made the show is amazing. I like Derrick and think he has great potential as long as he keeps the fact that he is a cop a secret. Cops are a bit intimidating and it could make the house guests feel over analyzed and want to get him out sooner than later. He is a smart guy and I think with his police training and knowledge of Big Brother he will make it far in the game.
Paola Shea: I lover her energy and she is hottttttttt! I think she will be a great competitor and great social player. I am a little afraid she will align herself with the wrong women and she will be looked at as the biggest threat and possibly leave way sooner than I hope she does! However if she gets in with the right people she may be able to make it to the end.
Amber Borzotra: Another hottie right here! And I love that she is from my area in Tennessee! I'm a little taken back that one of her favorite players was Howard but to each their own. I think this girl will be in a girls alliance, get in a showmance, and be the demise of the girls alliance. I think with her sweet southern bell personality, looks, and comp abilities she will make it far in jury.
Zach Rance: This guy is another one of my favorites and I really hope he plays this game with Hayden! Zach is a very smart guy and I love the fact that he wants to avoid showmances (smart move bro). I think he will tone his personality down a bit in the game but it he doesn't he may come off as a threat! I see this guy winning Big Brother 16.
Cody Calafiore: Cody seems like a smart guy but from the interviews I have watched he seems a little vanilla. Being vanilla is not a bad thing I. The big brother game. I don't think this guy will ruffle any feathers at first and at least make jury. That is if he doesn't come across as a huge threat early on in the game.
Nicole Franzel: This girl seems like she knows BB very well and will be a smart player. I really think her personality could possibly make her be one of the early pawns in the game but I do not think she will go up every week. I see this one going home before jury unfortunately.
Victoria Rafaeli: I love the fact that she watches Big Brother Israel. I think her watching an international format that is quiet different will give her a bit of an advantage. I think she will be a smart social player based on that alone and I can see her working with a power alliance but being on the bottom of her alliance.
Caleb Reynolds: Well this guy has said himself that he is way fancier than Judd! Haha I do not hold this against him and I wish him well. I think he will be misunderstood by the other houseguests and possibly ruffle feathers unintentionally. People may keep him around to be a bigger social target. I want this guy to do well but I'm afraid he will be out pre jury.
Christine Brecht: I like Christine and her strategy! I feel like she is very smart but almost so smart it will intimidate other house guests. She didn't fight this hard to get in the game to give up though. She will do whatever it takes to win this game. I see her going out early jury.
Devin Shepherd: I really like Devin. I think he seems like a super nice guy and he will be getting showmantic with Amber! (I'll be jealous) I think if people can look past his physical capabilities that he will go far. Americas Favorite will be this guy.
Brittany Martinez: this girl is a hottie! I think the house will be hard for her. I think she will really miss her kids but it will be a good experience for her. I think she will have a lot of patience which will help her a lot in the game. I think she will easily make it far in jury.
I am very excited for this season and I think the twists will make it such a fresh game. I can't wait to see how the players fall into place with one another and the dynamics and alliances that are formed.
Be sure to keep up with Judd online:
Twitter @JUDDNATION
INSTAGRAM @juddnationbb15
My website is juddnation.com
Find me on Beamly