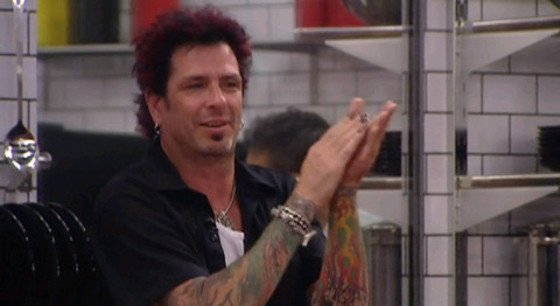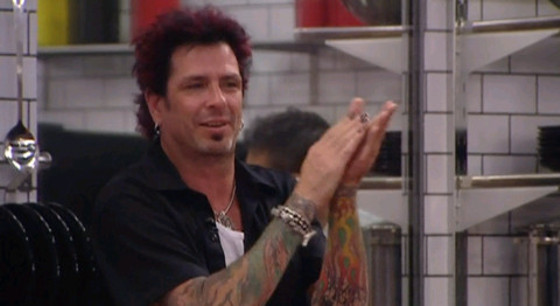 Update: Received word from a friend of ED's that he's resting up today. No word on his condition, but "resting" is better than the alternative.
Update 2: Evel Dick posted more updates on Twitter. He's hurt, but going to be okay he says and a friend is going to come by and check on him. Evel posted this new photo of his injury.
twitter-tweet" lang="en">

Sorry people, I shouldn't have posted that pic last night. I was out of it, still am. I think I'm ok, been sleeping, don't feel so great now

— Evel Dick Donato (@EvelDick) April 18, 2014
Evel says he was riding his bike home when he was possibly struck by a car.
Big Brother winner Evel Dick posted news on his Twitter profile last night of a serious head injury, speculating it might have been caused by being hit by a car.
Pretty sure I got hit by a car, but I have no memory of what happened… at all. Pretty sure I have a concussion too pic.twitter.com/PSK112ZPMm

— Evel Dick Donato (@EvelDick) April 18, 2014
Despite pleas from fans Dick indicated he was at home rather than at the hospital for emergency medical attention where he should have been. "I probly [sic] need stitches and should be at the hospital, but I barely made it home. Man, am I gonna have a headache tomorrow," said Evel on Twitter.
In his last update of the night ED said he wasn't drunk, "I had 2 beers all night, no not drunk." That's all we've heard from him since the incident, but we're anxiously awaiting some update of his safety and well-being. He might be a cantankerous Big Brother alumni, but he's an important one and we hope he is doing okay.
You can see the picture below that Evel Dick shared of his head injury, but it is rough so skip it if you'd rather not see something of that nature.
click image to see full-size
Source: Twitter