A lot of Big Brother 16 fans were anxious over Devin Shepherd winning Head of Household on Thursday, but just think of all the drama we would have missed without that! Best part is, Devin keeps putting Devin in a bad spot & it looks like things could get worse.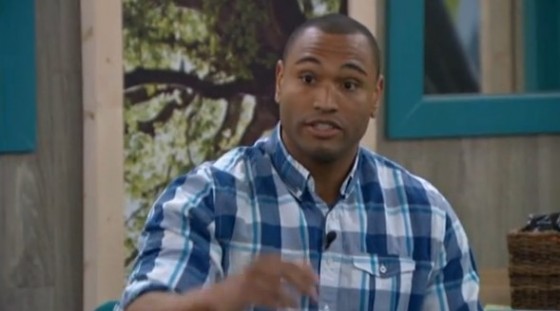 Overnight Thursday in to Friday morning Devin and Amber announced their nominations in a rushed ceremony and prepared for the upcoming Battle of the Block competition. Part of Devin's plan was to not only control his noms and Amber's but to also make sure he knew which pair would win and help prepare for the final nominations of the week.
Devin made Paola an offer: throw the Battle of the Block and he would use the Veto on her if he won. Considering Paola's past performances this didn't seem like too much of a stretch and so she accepted the deal. Sure enough, Paola sank Brittany's chances at getting off the block for a second week in a row. From what we've heard, she didn't even put on the requisite comp gear.
As the sole HoH this week, Devin was one step closer to securing Brittany's eviction. Then the Veto happened. No, she didn't win it. He did and that brings us to his next deal.
While it seemed inevitable for Devin to go ahead and use the Veto on Paola as promised with Victoria as the renom, things have changed. Despite his mission to play with integrity Devin is about to go back on his promise to Paola with a surprising alternative.
After a painfully long 80-minute debate with Brittany, Devin has now decided he'll use it on her. His rationale? Devin told Frankie that using the Veto on a friend could only lead to problems, but using it on an enemy (Britt) would make that player more loyal to him. I feel like this is something out of "Zoolander." How does that make sense to anyone but Devin? That won't really change Britt, Devin.
Later when Paola asked Devin to confirm he was still going to save her, he would only promise her she would be safe. But honestly, unless he uses the Veto on her he has no control. There is no tiebreaker this week and his power ends with the Veto Ceremony. Reverse that. 12 votes this week so a tie is possible.
Oh but somehow this gets better. While most of the house is still learning about this deal between Paola and Devin, Zach is preparing to drop that bomb and reveal the truth. Frankie has pushed for Zach to wait until after the Veto Ceremony (to avoid a renom himself), but we'll have to see how long the fuse is on this Squad member.