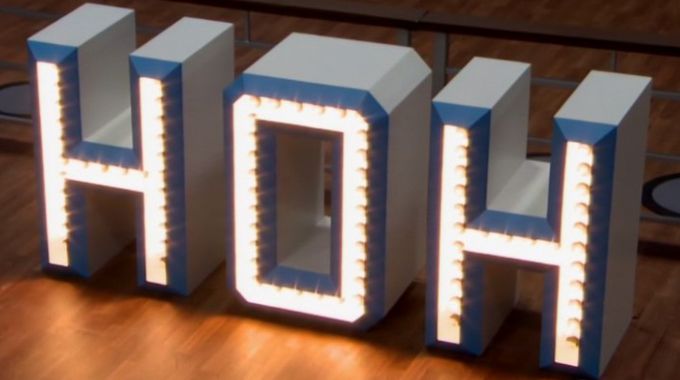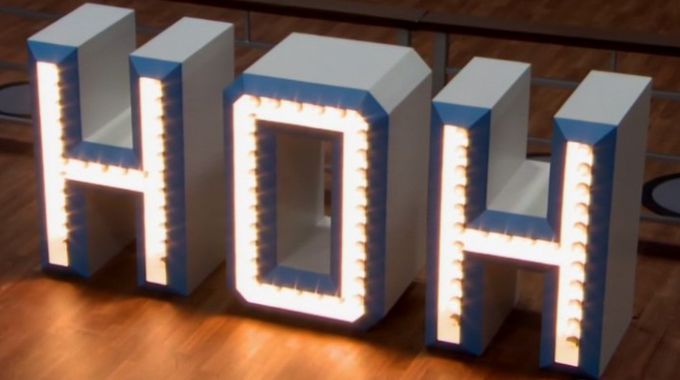 After the first three rounds of eliminations on Celebrity Big Brother, we've arrived at the first Live Feed Endurance HoH competition. We'll be recapping the comp and results here as we watch it live as it plays out on the Feeds so follow along both and join us on the Feeds to watch it all.

The latest eviction show ended with another HG voted out of the house and eight left in the race to win the season. Read on for the Big Brother spoilers revealing the latest results for the HoH competition in the next round of Big Brother as these HGs battled it out for control.
HGs have to hold on to chairs, a modification of The Wall where they usually stand. Last HG standing is the new HoH while the first three to fall are stuck on Slop for a day.
Celebrity Big Brother Round 4 HoH Comp:
7:10 PM BBT – Feeds return! Everyone is still in the comp.
7:15 PM BBT – All players remain seated in their chairs…
7:20 PM BBT – BB is showering them with something shot from cannons
7:25 PM BBT – No one is making deals yet. Mark's junk hurts
7:28 PM BBT – Metta falls. He says he was too big.
7:35 PM BBT – BB shoots t-shirts from cannons at the HGs
7:36 PM BBT – Ross drops next.
7:40 PM BBT – Ari whispers to Metta that Brandi voted against Mark.
7:45 PM BBT – Ari has been whispering more. Ross knows now about Brandi's vote.
7:50 PM BBT – Marissa, Mark, Omarosa, Brandi, & James remain
8:00 PM BBT – HGs hanging on there. Not much talking in the chairs.
8:01 PM BBT – Mark is down. 4 remain.
8:04 PM BBT – Marissa falls next. Omarosa, Brandi, & James remain.
8:15 PM BBT – HGs are staying quiet in the comp & hanging on
8:20 PM BBT – Marissa says James is close to falling
8:25 PM BBT – Brandi is down! James & Omarosa remain
8:27 PM BBT – James takes Omarosa's deal & drops. Omarosa wins & is HOH!
Omarosa is the new Head of Household. Oh this is doing to be a wild round!


Try Live Feeds 1 Week Free! Only $5.99 per month thereafter. Sign-up now.
Nominations will be coming up probably sometime tomorrow. We'll keep watching for the spoilers.
Grab your Live Feeds Free Trial to watch the next week for free then keep it for $5.99/month:


Download our Big Brother App then join us on Facebook & Twitter for the updates.