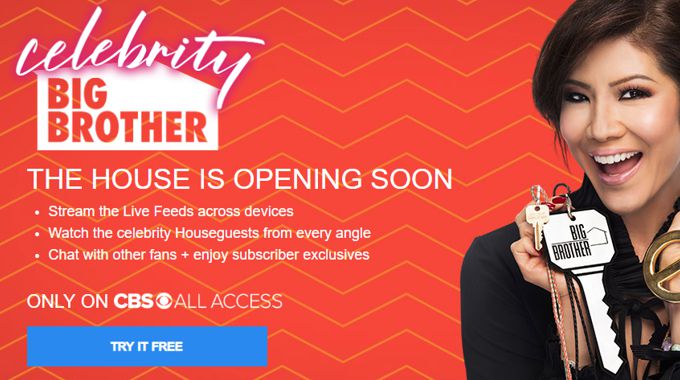 Celebrity Big Brother is back in action as the Houseguests have been busily scurrying around the house for the past several days and we're soon to start catching up with tonight's season premiere. After Tuesday's episode we'll get to see even more with the Feeds and according to one production member, you won't want to miss those.
Heath Luman is a producer on Big Brother and Celebrity Big Brother as the Grand Poobah of competitions on the series. He's also a generously engaging member of the Big Brother community on Twitter which makes him a great resource and must-follow for fans looking for insight to any season. This weekend Heath put out the word to check out this season's Feeds for the "unfiltered" cast this year:
twitter-tweet" data-lang="en">

For BB fans considering live feeds: I suggest it for the interesting, unfiltered cast reality.

— Heath Luman (@HeathLuman) January 20, 2019
Last year's celeb season offered a lot of fun and I get the feeling things could be a little less reserved this time around which means good times for Team Feeds. These folks are looking to make themselves memorable and put on a good show so watch for things to be a little more amp'd than we might see in a traditional summer cast.
If you're new to the Feeds, Big Brother is a live experience and goes way beyond the episodes. With the Live Feeds, you get to pick between four active cameras and flip around between conversations as they happen in the house. Missed something? Use the rewind and DVR feature to go back and catch any moment from the season.

Episodes are just one tiny part of the Big Brother experience so make sure you're loaded and ready to go because Celebrity Big Brother Feeds start Tuesday night at 9PM PT after part two of the two-night premiere concludes.
Reminder: Using our links & banners directly helps us by earning us a credit from CBS. Best part is it costs you nothing extra to click through our site, it's the same price anywhere, but going through us helps keep us able to cover the show every season. We greatly appreciate your support!