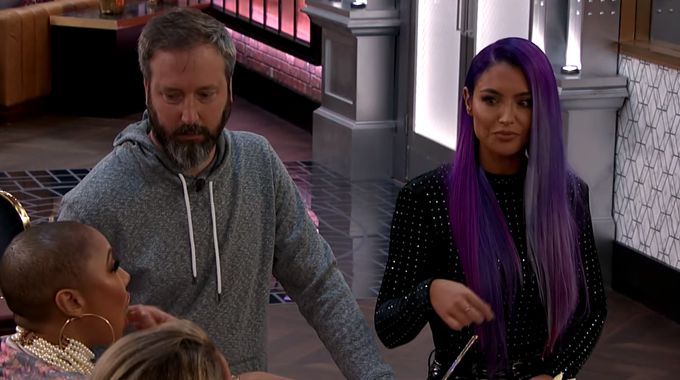 Houseguests are in and the action is on but we still need to play catch up for Celebrity Big Brother 2019 as the season premiere arrives tonight on CBS and All Access. One burning question has already been answered for us though thanks to the sneak peek clip from the premiere: who was the first HG in the door??
Every season we wait and watch for the dreaded first-in curse. After all these years, the first HG through the door has never won Big Brother. Ever! The closest thing we have is Rachel Reilly going in first for BB12 then coming back and winning BB13 but that doesn't really count. So who made the mistake this time? Tamar Braxton!
The first group of HGs sent inside included Kato Kaelin, Natalie Eva Marie, Tom Green, Lolo Jones, Tamar Braxton, and Ryan Lochte. But when it came time to head through the double doors it was Tamar who lead the way. Oops. Then again maybe she's determined to break the curse.
Once inside the six HGs explore all the rooms and quickly start chatting. We get a clip below with all that including Lolo asking Kato to explain his relevance, in nicer terms than that. In case you don't remember, Kato is probably the most famous "houseguest" Houseguest of them all with his backstory as a guest of OJ Simpson that well known night.
Watch the Celebrity Big Brother clip below and then get ready for tonight's episode on CBS at 8/7c! Want more? Download our Big Brother App, join us on Facebook & Twitter, & get our Email Updates!
Celebrity Big Brother 2019: Houseguests Move In