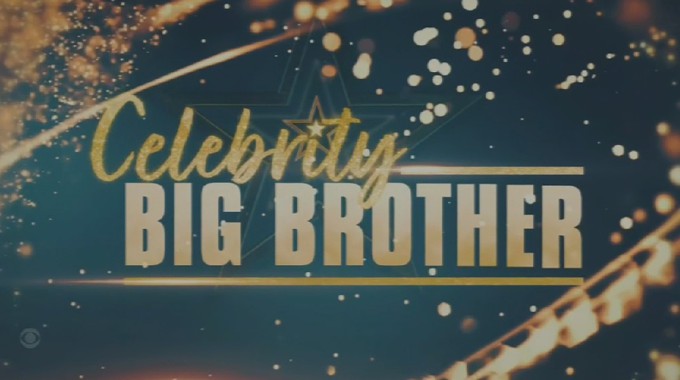 Big Brother was back with the latest Celebrity BB eviction show as the ten remaining Houseguests prepared to compete again for survival and their chance at the $250,000 prize. With just a few weeks left in the season, there isn't time for slowing down and so the house went from nominations straight to Veto and eviction by the end of the show. Time to find out who was voted out last night on Celebrity Big Brother!
Chris Kirkpatrick took over as the new HOH after Miesha stepped down and now we've got Mirai back as the target yet again as she sits next to Chris Kattan on the Block. The Power of Veto is still yet to come though and that could change everything as the Veto could force the HOH to name a new nominee just minutes before the live eviction vote. Should be a fun night!
Having trouble keeping up with the rush of Big Brother episodes this season? Check the Celebrity Big Brother 3 schedule for all the days and times.
Don't miss this round's eviction episode! You can stream it live on CBS's Paramount+ with the legacy plan or the new Premium plan in most markets across the US so you don't have to miss any of the fun even if you're out tonight.
Six Houseguests will compete for the Power of Veto, including the HOH and his two nominees plus three other HGs drawn to play. One of those six HGs will have the choice to save one of the two noms or leave them as they are.
As of this morning, Kirkpatrick was telling close allies he might be ready to blindside Todrick if he (Chris Ki) wins the Veto. Otherwise, if noms stay the same watch for Mirai to go next. So it could either be about to get crazy or calmly ride out the night.
Players have been picked for the Q&A style comp. Toddrick, Shanna, & Cynthia were the add-on players to go along with Kirkpatrick as HOH and Kattan & Mirai as the noms.
Celebrity Big Brother 3 Results – Round 2 Veto Comp:
Round 1: Everyone but Kirkpatrick gets a point
Round 2: Everyone but Kirkpatrick gets a point
Round 3: Mirai, Todrick, & Cynthia get a point
Round 4: Mirai & Todrick get a point
Round 5: Shanna gets a point
Round 6: Everyone but Kattan gets a point
Round 7: Todrick, Shanna, & Cynthia get a point
Tie-Breaker: Shanna gets the point!
Shanna wins Veto! Will she make the move for Kirkpatrick so he can BD Todrick… After his pitifully weak Veto performance, I'm not sure he has the backbone to do it.
Veto winner will have the chance to change up those nominations or leave them just as they are.
Celebrity Big Brother 3 Results – Round 2 Veto Ceremony:
Shanna does NOT use the Veto
Noms stay the same
Considering how badly Kirkpatrick played that competition it seemed obvious he no longer wanted to pursue blindsiding Todrick. And since Shanna is his closest ally I'm not surprised that they're together on this move, or rather not making the move.
No Mon Won twist tonight so let's get to the vote! Kattan's speech is basically him asking to be evicted so Mirai can stay and continue to play Big Brother..
Celebrity Big Brother 3 Results – Round 2 Votes:
Cynthia votes to evict: Mirai
Miesha votes to evict: Mirai
Carson votes to evict: Mirai
Lamar votes to evict: Mirai
That's enough votes
Todrick votes to evict: Mirai
Todd votes to evict: Mirai
Shanna votes to evict: Mirai
By a vote of 7-0, Mirai has been evicted from the Big Brother house.
We're down to just nine Houseguests left and another will be out the door on Friday. But first, we need a new Head of Household! Time to see who takes control next. Carson and Cynthia know they are in a tight spot if neither pulls off a victory here.
Celebrity Big Brother 3 Results – Round 3 HOH Comp:
After the show, we'll be heading back to the Live Feeds to watch the fallout over who was evicted & the start of the next rounds of planning for this new target. Grab the Free Trial and join us there now!
Reminder: Next live eviction is coming up Friday night!
Want more? Download our free Big Brother App, join us on Facebook & Twitter, and get our Email Updates! We'll keep you updated with the latest news and our in-depth reviews of the season.