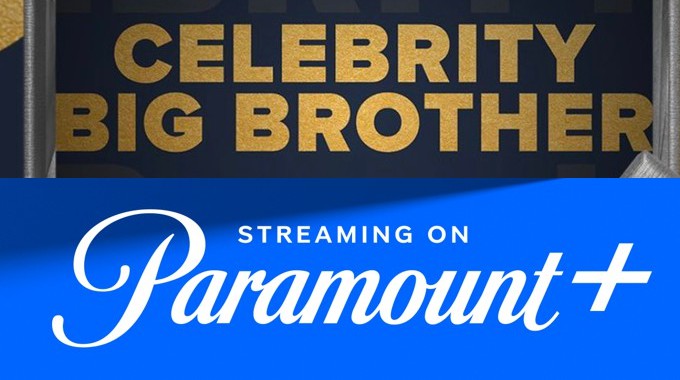 Here comes Celebrity Big Brother and along with it the first night of Live Feeds! Again this season we'll be watching what happens in the house live as it happens only on Paramount+ which replaced All Access the other year. If you want to watch the Feeds then you've gotta sign-up and you might want to do it soon as it looks like BB Celeb Feeds may start at 9PM ET, right after the premiere!
Update: We don't know why, but CBS is saying Feeds are delayed and we can expect an update, not the Feeds themselves necessarily but an update, on Friday. This was dropped on us and everyone else at the last minute right after Wednesday's premiere episode. Very disappointing. We will keep you updated.
Feeds will show the live events from inside the house without the CBS broadcast twist on everything. You'll get four cameras, typically two views of two settings, and we can watch in on what the HGs are plotting and planning for their next moves. With just three weeks in the CBB3 schedule things are going to be moving pretty fast so the Feeds will come in handy.
Can't get the Feeds? No problem because we'll be covering everything here on the site and on Twitter & Facebook. But if you do get the Feeds, please use our links & banners to help give us a revenue boost. Thank you!


Try Live Feeds 1 Week Free! Only $4.99 per month thereafter. Sign-up now.
CBS/Paramount breaks Paramount+ down into two new offerings: Essential at $4.99/month or Premium at $9.99/month:
Essential will include commercials in episodes, etc., and will not include the broadcast television for local CBS channels. This basic plan is all you need to watch the Live Feeds and there are no commercials on that. If you plan to watch Big Brother live via their streaming service then you're going to want to bump up to Premium.

Premium will have no ads, aside from a few limited intro spots, and you'll be able to watch Big Brother episodes live. If you need both the Feeds *and* the local live broadcasts then here is your plan to pick.

Note: If you still have your old $5.99 plan then as long as you keep paying the subscription fee you can keep your plan with both Feeds & local live broadcasts, but if you stop or switch you can not get it back.
So get ready for Celebrity Big Brother 3, grab your Live Feeds through our site's links and banners to support Big Brother Network, and be ready to watch it all on CBB3!


Try Live Feeds 1 Week Free! Only $4.99 per month thereafter. Sign-up now.