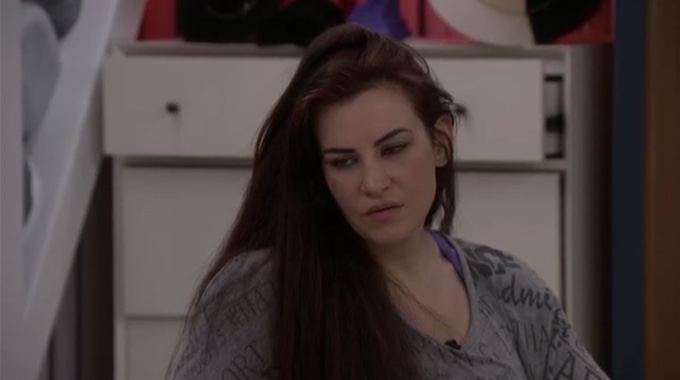 As we know, Todd is the Head of Household this round of Celebrity Big Brother and he has nominated Carson and Lamar for eviction. The Power of Veto Competition took place on Wednesday inside the Celebrity Big Brother 3 house. Now it is time to find out what the plan is going into the Veto Ceremony on Celebrity Big Brother 2022!
With there being only six houseguests left inside the house, all six of the houseguests competed in Wednesday's Power of Veto Competition. Going into the competition, we knew that if Todd, Miesha, or Todrick won the Veto, the noms would likely stay the same. If Lamar or Carson won, they would take themselves off the block, and then Cynthia would go up in their place. The only potential for excitement that we had was if Cynthia won the Veto, she would have taken Carson off the block. At that point, the only option Todd would have is to put either Todrick or Miesha on the block.
The potential for a shake-up went out the window though when Miesha went on to win the Power of Veto Competition. Todd, Lamar, and Cynthia have been doing a lot of talking since then about how important it is for one of them to win the Head of Household after Carson is voted out. The only way Todd would be able to make any kind of move to get Todrick on the block at this point would be to convince Miesha that he wants to put Cynthia on the block but then put Todrick up instead. This is not a move that Todd is willing to make though because he doesn't want to break his word with Miesha or Todrick.
There was a short time when Miesha talked about taking Lamar off with the Veto and getting Todd to put Cynthia on the block in his place. However, at this point, it seems like keeping nominations the same is going to be the route she goes.
What do you think would be the ideal scenario for this round? Be on the lookout for Veto Ceremony spoilers coming up later!
Download our Big Brother App, join us on Facebook & Twitter, and get our Email Updates for more!