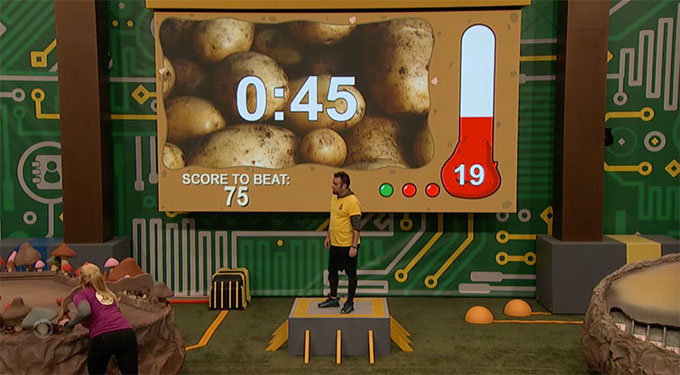 Miesha's Celebrity Big Brother Head of Household reign might be over, but that doesn't mean she's ready to give up power. In Sunday night's episode, she had to hand over the HOH key, but since it was to one of her allies, she thought she could maintain some of the control.
But the new HOH has other ideas. But let's back up a bit first.
The episode picks up right after Teddi's eviction. Miesha lets us know that her next target is Carson, and Carson and Cynthia are starting to realize they are kind of alone. Carson thinks they have Shanna, but they may not.
Shanna lets them know that they didn't have the numbers so she voted with the house. That means only Carson and Cynthia (well and Chris Kattan) voted Todd out over Teddi.
And then there's Todrick. He tells Cynthia that he knows he's on "probation" now but he just didn't want to work with Teddi. But there's more to it than that. He really wants Carson out, and now he's trying to do damage control head of the next Head of Household competition.
And speaking of the HOH competition, lets get to it!
For this competition, the players get to play a bit of mini golf, but with a potato. It's basically a crapshoot came with a little bit of skill. The player with the best score will become the next Head of Household.
The Scores
Mirai: 51
Todrick 36
Lamar 61
Chris Kirkpatrick 75
Shana 52
Carson 36
Cynthia 36
Todd 33
Chris Kattan 27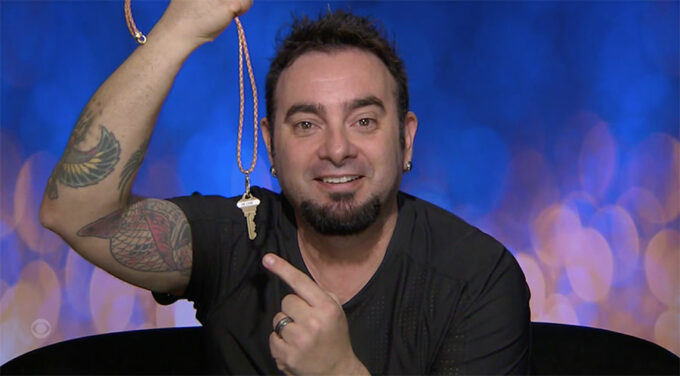 Kirpatrick is the new Head of Household! And he lets us know this is his power hat how he uses his power may not make everyone happy. Miesha thinks she can have a say in what he does, though. Will the be the case?
When she starts trying to dictate, Kirkpatrick let's us know that this is his HOH. And he meets up with Shanna, who we learned earlier that he has a Final 2 deal with, and they both aren't too happy with Miesha trying to boss him around.
So Kirkpatrick starts talking about putting Todrick up with Mirai. And he adds that if they leave Carson and Cynthia alone, they will be indebted.
It sounds like the former boy bander might be going out on his own. He even tells Carson that he's not listening to anyone else who tells him how to play his game.
But Miesha keeps pushing and pushing. She is obsessed with getting Carson out. But Kirkpatrick still doesn't seem too into the idea of letting her have a second week of HOH. Let's get to the nomination ceremony and find out what he does.
He goes with his own plan and nominates Chris Kattan and Mirai. Miesha isn't too happy, makes a joke about her and Kirkpatrick not being in sync and finally realizes her HOH reign is over.