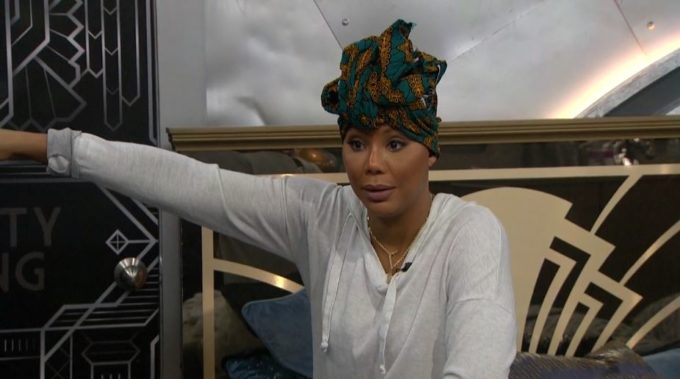 It was Power of Veto day in the Celebrity Big Brother 2 house on Wednesday and after the POV winner was revealed, so was another change in the plan for this round. In order to guarantee the HOH's target goes home, they think there might need to be a switch up who is sitting on the block. Read on to find out what the HOH is thinking!
As we know, Tom is the HOH this round and he has nominated Natalie and Ricky for eviction. This was a last second change in his plan which was originally to put Lolo on the block next to Ricky. When Lolo didn't get picked to play in the POV, the numbers were largely in Tom's favor because there was no chance for her to win the POV and save herself and Natalie from the block.
When Tom went on to win the POV, he started having some pretty crazy ideas, not that this surprises anyone at this point in the game. He started to wonder if having Natalie on the block next to Ricky was a smart idea. There are people in the house that think that Natalie is a bigger threat than Ricky and would like to see her go. He started toying with the idea of using the POV to take Natalie down and renom someone else in her place in order to better the chances of Ricky walking out the door this round. He isn't worried about the backlash from this move because he is already certain that he is the next target regardless of what he does this week.
While this is all speculation at this point because Tom hasn't confirmed his plans to anyone, there is a real chance that we could see a change in the noms after the POV Ceremony. With the Double Eviction being tomorrow night, it's a safe guess that the POV Ceremony will happen sometime today. Make sure to check back for those results coming up a little later today.
What do you think of Tom's plan to change the noms? Who do you think he should renom in Natalie's place if he goes through with this plan?