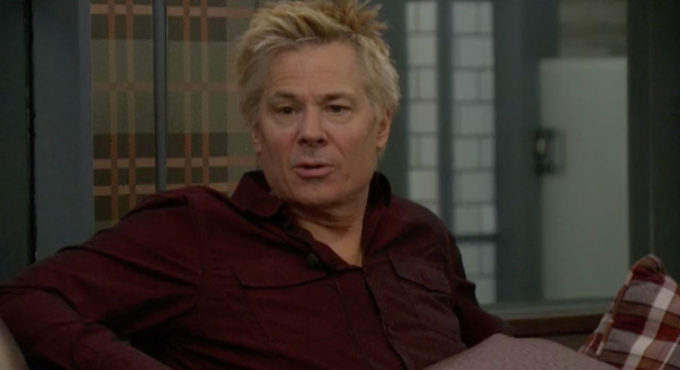 Celebrity Big Brother is a short season, so we can't really do weekly rankings, but we've definitely seen enough so far to get an idea of who is playing well and who isn't. So let's take a closer look at the remaining houseguests and how we think they're doing. And as always, my analysis might not be the same as yours, so be sure to share yours!
1. Kato Kaelin. This is just weird to me to be ranking Kato first. But after winning a Power of Veto and the wall endurance competition back to back, I kind of have to do it. However, he's not in a great position in the long run. He's done well so far, but his only true ally is Tom Green. He thinks he has Lolo and Natalie and Ricky, but those three are more solid with each other than they are with Kato and Tom. So Kato misses a lot of points when it comes to awareness and social game. But right now I think he has earned the top spot, if only temporary.
2. Ricky Williams. Ricky could easily take the top spot from Kato, but right now I'm planting him here at No. 2. He's playing the best social game, as he has everyone (except Tamar) kind of in his pocket. And he's doing all this while stirring the pot under the radar. He has been mentioned as a threat a couple of times, but Ricky was able to repair any issues people had with him. He's definitely playing the best game strategically. And with that first veto win, he's got a decent resume already.
3. Natalie Eva Marie. On paper, Natalie is just kind of there at the moment. But she's the one causing the least trouble among her alliance, and she's a psychical player that is probably about to unleash soon. So I think while Lolo and Tamar are busy causing drama and annoying everyone, she's sitting back and figuring out her path to the end.
4. Lolo Jones. I struggled with where to put Lolo because she's been a bit spastic and dramatic, but she's also sort of been running the game, or at least it seems that way. A lot of what she wants and has dictated, has happened. She's be a lot higher if she hadn't already made herself a threat.
5. Tom Green. Tom is a bit of a silly player. He is all over the place with his ideas, and they've landed him in a bit of trouble. But he's also really playing. He's one of the few people to always be plotting and thinking ahead. He's fun to watch and I'm surprised that he and Kato are being seen as a powerful duo. Who knew.
6. Tamar Braxton. At one point while writing this I thought about putting Tamar last. I mean she is MESSY. In a normal season, acting like she does would have got her voted out by now. But these people are celebrities and they're used to attitudes, so they're looking at the bigger picture and giving Tamar her dramatics. And once you look past all of that, Tamar does kind of know what's up. She knows who is really with her and who is really against her.
7. Kandi Burruss. Kandi lands at the No. 7 spot kind of by default. She's not really doing a lot, but she's also not DOING ALOT. If that makes sense. So that puts her right in the middle as far as player rankings go.
8. Ryan Lochte. If I had done the rankings a few days ago, Ryan would have been No. 1. He won the first HOH and was just a force. But he let Jonathan run his HOH and it showed, and that was his downfall. Now he's the biggest threat and will be going home if he doesn't win veto tonight. He can recover from this, but at this point he's 8th at best.
9. Joey Lawrence. Joey is sort of like Kandi. He's not doing a lot, but his complaining and the fact that he works out a lot, has painted him as a threat. And plus you can just tell is is really not into the game. Out of everyone since this season, he seems like the least interested in being there. He clearly did this for visibility and I think he's going to find himself not very well-liked by fans after this.
10. Dina Lohan. And the last spot goes to Dina. She has been the most out of touch HG since the start, but when she rooted against Kato in the HOH competition, it showed just how much she was out of touch. He actually considered her a close ally and her doing that actually helped land her on the block. And if Ryan or Joey don't end up on the block tonight, she's going home.
How would you rank the Celebrity Big Brother houseguests so far?