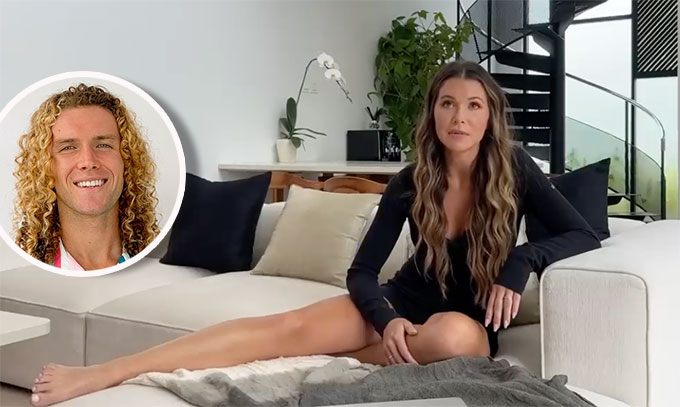 Big Brother 20 couple Tyler Crispen and Angela Rummans have broken up, and for the first time since news broke of the split, one of them has confirmed it. US Weekly reported the breakup in December, but according to Angela, that report came before Angela or Tyler were ready to share it.
Angela recently took to her YouTube channel to let her followers and fans know that she's finally ready to talk about the break up and her subsequent move to Bali.
In the emotional 13-minute video, Angela starts of by apologizing for not addressing the questions she's been getting sooner. She says for months, she's been asked "Why are you in Bali and where is Tyler?"
"To be honest, I came to Bali at a time where I was really broken," Angela said. "I wasn't happy. And Tyler wasn't happy. This had just kind of gone south in so many ways. Being on reality TV is taxing … and on top of that the relationship had already been rocky the past year. 
"One of the reasons I went on The Challenge was I kind of hoped that when I came back things would be great again."
She says things were great again for a couple months, but then things started to get rocky again. She says after some time in couple's therapy, they decided it was best to take some time apart.
"We got to the point where we realized we needed some time apart so we separated officially in August," she said. "That's when I flew to Bali and Tyler went back to our house in Hilton Head."
Angela said that Bali set her on a new path. She has since bought a house in Bali and opened a business. She says has a two-year visa to live there but has no idea how long she plans to be there. "I am just living each day to be happy," she says.