CBS has revealed this week's Head of Household competition for Big Brother Over The Top will be not only bringing back Paul Abrahamian, BB18's runner-up, but also one of the comps that put him in power. No word yet on if each HG will have to be frisked on their way outside.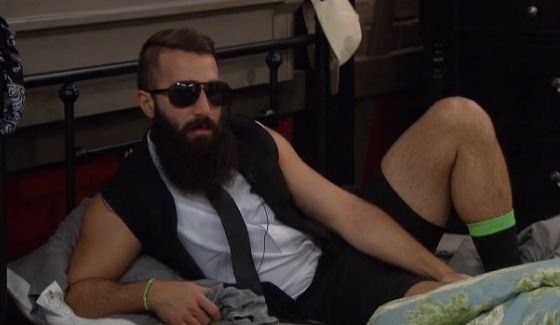 When the HGs head out to the backyard for their HoH comp at 9PM BBT and airing live on your Big Brother Feeds, they'll have the company and Friendship of your boy, Paul. The pressure will then be on for them to deliver the Perfect ShOTT.
You'll need to remember back to Week 6 of Big Brother 18 when the HGs competed by placing a bad on a long, winding board and tried to reach the end box or at least get the highest score in the process. Well that's what we've got coming back, but with a twist, as CBS puts it:
Paul will be hosting the "Perfect ShOTT" competition tonight at 12am ET/9pm PT. Tonight's competition is inspired by the Perfect Shot HOH competition from season 18 that Paul won with some new, Over The Top twists!
Here's a few pictures of the competition and the HGs warming up last season with it as a refresher plus a video clip of the comp in action.
Any early guesses on which HG can pull off the win with this challenge? And just what sort of twists are they going to add along the way? Plenty to find out tonight when we watch it all live on Big Brother Over The Top.