Here is your Big Brother Over The Top cast of Houseguests for the 2016 season of CBS's new All Access only with 12 new HGs and 1 more returning player who has yet to be decided. These all new faces to the Big Brother game are heading in to the game this week!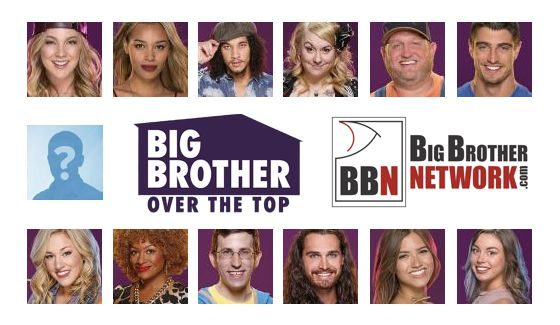 These twelve new Houseguests on the BBOTT cast will soon be joined by a 13th member of the game when either Jason Roy or Jozea Flores wins the open vote for one of them to return, but let's be real and go ahead with the expectation that Jason is the one coming back. The bigger question is how far these newbies will let a Vet go after the way things went on Big Brother 18! Read on to meet the names and faces of our fall season.
We've got a young cast here, surprising no one, with an average age of 27 (well, 26.66 to be creepy & precise) without including Jason or Jozea in the math there. There's a pair of sisters with Alex and Morgan, though we'll have to wait and see if they're called out by production of if they'll be trying to keep that a secret. Oh, and there's a HG who goes by "Cornbread" because why not, right?
Start scrolling through and meet the first 12 Houseguests of BBOTT 2016! New season starts Wednesday, Sept. 28th at 10PM ET (7PM PT) and airs exclusively on All Access so you will need to sign up to watch the episodes, live eviction shows, the Live Feeds, and everything else!
Big Brother Over The Top Cast List:
click images to see full-size views
Alex Willett (25)
Current City: Dallas, Texas
Occupation: Animation Designer
Danielle Lickey (23)
Current City: Visalia, Calif.
Occupation: Pre-School Teacher
Justin Duncan (27)
Current City: New Orleans, La.
Occupation: Seafood Restaurant Owner
Kryssie Ridolfi (31)
Current City: Schaumburg, Ill.
Occupation: Waitress
Michael "Cornbread" Ligon (41)
Current City: Augusta, Ga.
Occupation: Foreman, Tree Removal Company
Monte Massongill (25)
Current City: Olive Branch, Miss.
Occupation: Engineer Associate


Try 1 Week Free! Only $5.99 per month thereafter. Sign-up now.
Morgan Willett (22)
Current City: Austin, Texas
Occupation: Publicist
Neeley Jackson (33)
Current City: Forth Worth, Texas
Occupation: Sales Associate
Scott Dennis (24)
Current City: Bangor, Maine
Occupation: Debt Collector
Shane Chapman (24)
Current City: Pisgah Forest, N.C.
Occupation: Roofer
Shelby Stockton (24)
Current City: Simi Valley, Calif.
Occupation: Recent Law School Graduate
Whitney Hogg (21)
Current City: Whitesburg, Ky.
Occupation: Medical Assistant
Download our Big Brother App, join us on Facebook & Twitter, and get our Email Updates!
Reminder that you'll need to be signed up for All Access to watch Big Brother Over The Top so grab the Free Trial for the Live Feeds and be ready to watch the all new season when it premieres Wednesday night at 10PM ET (7PM PT) and join us this season for the fun!