Derrick Levasseur, winner of Big Brother 16, not only attended the World MMA Awards this weekend, but also had the opportunity to present an award all before traveling to Phoenix for another event. It ain't easy being a top dog in the Big Brother world!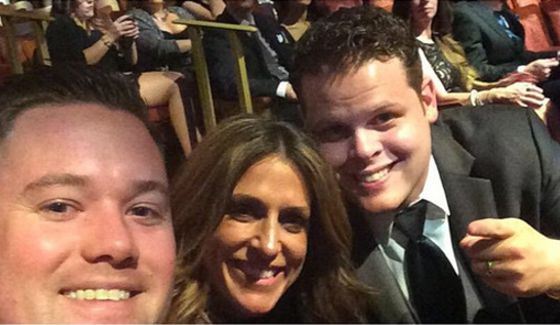 As part of the 7th annual World MMA Awards show, Derrick traveled out to Las Vegas where he caught up with Big Brother casting director Robyn Kass. Kass, an avid MMA fan, joined Derrick out to the event where he presented "Knockout of the Year" with Daniel Cormier.
What would a trip to Vegas be without some partying and all the better to do it with another famous name from the Big Brother world, James Rhine (BB6 & BB7). Derrick thanked James for showing him around for the night and the two even shared a good joke later following some misdirected texts.
After wrapping up his presentation and partying duties in Vegas, Derrick flew out to Phoenix where he attended the All In poker tournament and watched the game with pro poker player, Phil Hellmuth.
Can't wait to see what the Big Brother 17 winner ends up getting to do with all her/his winnings & fame! Think that could be you? Then apply now to be on Big Brother!
click images to see full-size views