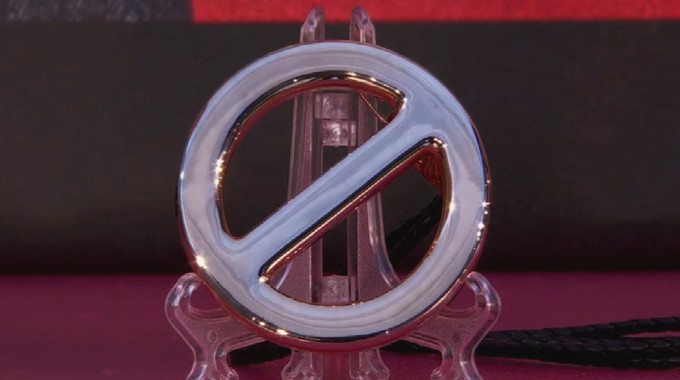 The results are in with the Big Brother spoilers for this week's Power of Veto competition. Six Houseguests set off to battle it for a second chance at safety this week and even though Scary Week had ended it was a return to a darker theme with the arrival of the Exorcist. Yes, it's another movie tie-in cross promotion for Big Brother.
Cameron led the charge this week as the returning Head of Household along with his nominees Felicia and Mecole. Joining them in the comp were Matt, Blue, and America while Jag would be hosting.
Cameron got HG Choice and selected Matt while Mecole got the choice too and went with Blue. Huh. Well that's an interesting choice for Mecole to make, but I expect Blue would keep Noms the same and then Mecole must be feeling pretty good that Felicia will go over her. Of course that only works if Felicia doesn't win this Veto and leave Meme up there without her.
Big Brother 25 Spoilers: Week 9 Veto Competition Results:
Cameron won the Power of Veto
The HGs were very excited about this comp and we've been listening to the retells for a while now. Feeds were down for over six hours on this one so it better end up as amazing as the players are describing the elaborate haunted house search & find challenge.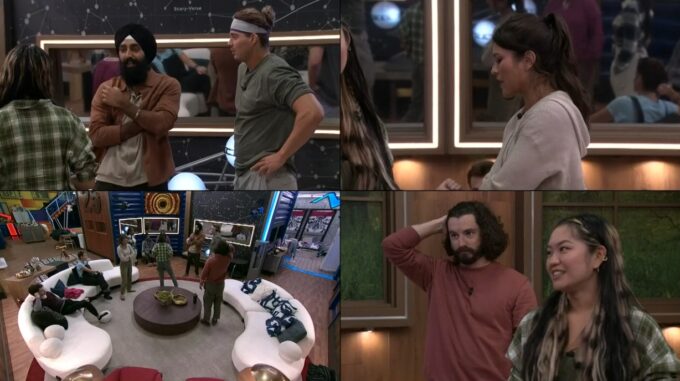 It initially sounded like Mecole had won but maybe she got second because she lamented to Blue on not being able to win them the movie time. Then eventually we saw Cameron go back to Scary room where the guys congratulated Cameron. Sounds like Cam's winning time was just below eight minutes.
BB25 Week 9 Veto Meeting:
Cameron has complete control of the week and I would expect him to hold the Noms as they are, if Felicia is truly his target. If she's not, well then Cameron can set up a Backdoor might easily this week. What do you think he'll do at the ceremony?
The Power of Veto meeting awaits the Houseguests on Monday and there should be plenty to talk about between now and then.
Grab your Free Trial and watch the remaining month of Big Brother then keep it for $5.99/month. That's 20 cents a day for 24/7 access to Feeds content. It's so cheap!
Try Live Feeds 1 Month Free! Code: BIGBROTHER25 Sign-up now!
Download our Big Brother App, join us on Facebook & Twitter for more!