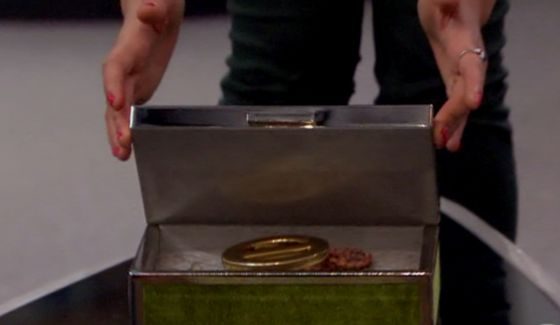 Nothing like a good shakeup on Big Brother and this season has been all about its vote flips, target flips, flop flips. Everything is up for a flip and these Big Brother 25 HGs haven't disappointed on the chaos factor! Today they've done it again for us thanks to the BB Comics powers twist.
The Power of Veto meeting has arrived and concluded for Week 11 of BB25 as the remaining HGs have once again teamed up against the new target and set to send him right out the door in a sudden change of plans from just few days ago.
Jag, the "invisible" HOH, set off on Friday night to target Blue and send her off to Jury right behind Cameron. But when Blue took one of the double Vetoes on Saturday while Jag claimed the other medallion a new plan emerged. Why settle for taking out a solo ally when you could split up the other threatening duo? Threatening may be a stretch consider there's a weak track record between America & Cory, but anyway.
Here are the results from today's Big Brother 25 DOUBLE Veto meeting to settle the week's noms on Big Brother.
Power of Veto Ceremony Spoilers – Week 11
Veto 2: Blue saved herself
Veto 1: Jag saved Felicia
Jag "secretly" renom'd both Cory & America
America & Cory are this week's final noms
Last night on the Feeds there were some definite worries from America that something might be happening. She talked with Cory before bedtime that she hadn't talked one on one with Jag in days and that had her concerned. Cory wasn't dismissive of the possibility but he didn't seem motivated to do anything about it. Has he just become numb to the inevitability that he was being outplayed by Jag & Matt?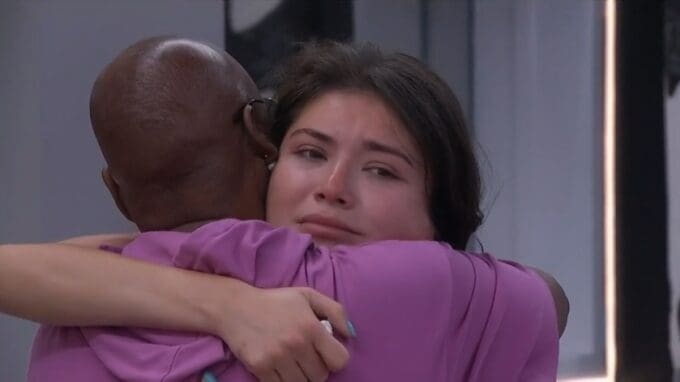 When the Feeds returned after the Veto meeting America was hidden under the covers of her bed. Cory was in the DR. Upstairs Jag, Matt, and Blue were feeling pretty confident on the move they had just made. Blue for sure was pumped to have escaped her previously pending BB demise. Eventually Cirie came to see America who was crying in bed and asked if Cirie knew. Cirie told her everyone knew, but claims she didn't think it was really happening.
Who do you think will be the next Houseguest evicted from BB25? Vote now in our poll below.
Try Live Feeds 1 Month Free! Code: BIGBROTHER25 Sign-up now!
Want to watch the meeting fallout and next moves made this week? Grab the Live Feeds' Free Trial and start watching what's going on inside the house right now!