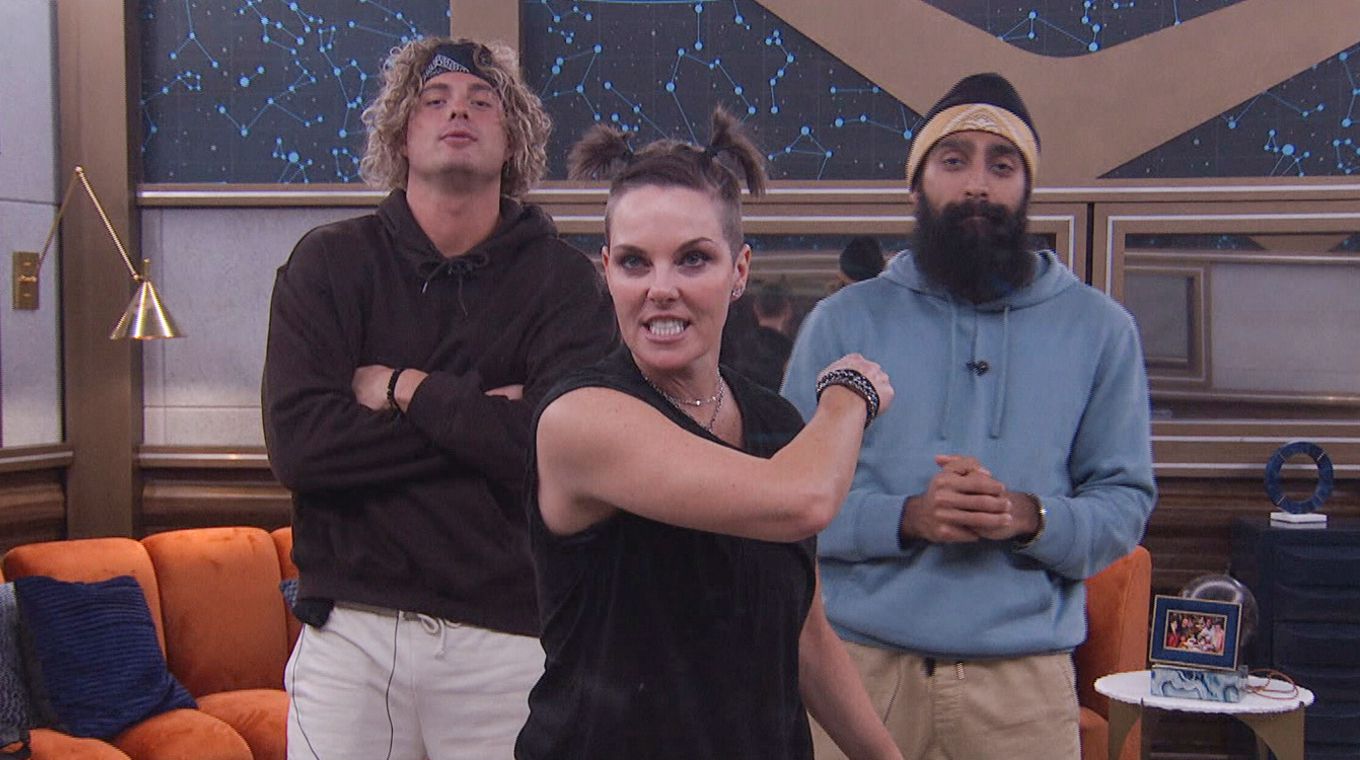 Power of Veto Day arrives a day early this week thanks to the quickened schedule that is set to send out another Juror on Sunday night. After Noms were set late Thursday it was time to move on to the Veto and that's got the remaining HGs plotting and planning.
Felicia knows she's the odd HG out on this one but she hasn't given up trying to drive some wedges between the Trio. Not that any of her efforts have really worked so far this season, have they? All the same, she's fighting the good fight and trying to see what she can make happen.
Overnight Felicia was busy telling Matt that Jag and Bowie couldn't be trusted. She could be right, but Matt isn't buying it. Meanwhile we saw Bowie Jane and Jag conspiring behind Matt's back to put him on the Block next to Felicia instead of letting Jag hit the Block again. Oops.
So for now we've got Matt and Felicia up there but the real issue of concern is who holds this next Veto because that gives the power of the one and only vote of the week.
If Jag gets it then he stays down and gets to decide if he'll cut Matt or not. I'm really not going to be surprised if he does that too and we know Jag has won an impressive SIX Vetoes already this season so what's one more?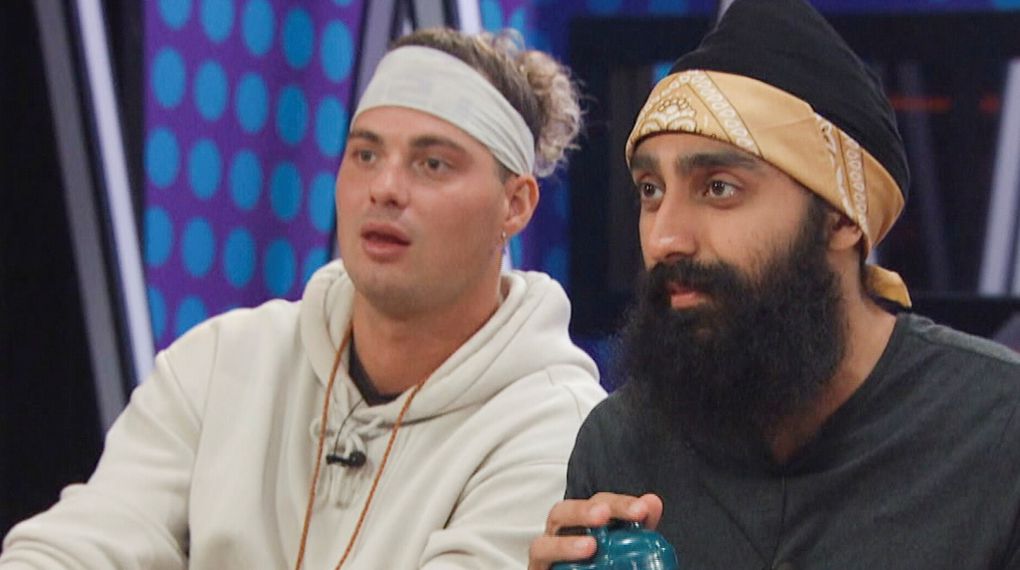 Should Bowie win Veto then she'll get to decide who stays on the Block and who is voting. Obviously she can't be the one to vote since she's HOH but she would get to decide who is making that vote. If Bowie wins PoV then I'd expect her to keep Noms as they are and then we could get Jag making that shocker move and evicting his closest ally. Just watch what he did to Blue and it's not hard to imagine.
In the case of Matt winning Veto then obviously he comes down, Jag goes up, and then I expect Matt to vote out Felicia. Matt falls in line to what Jag wants and I don't see him having the guts to turn on his close ally at this point. I do think Matt will ride that ship into the ground and lose to Jag before he'd vote Jag out. Of course Matt should vote out Jag given the opportunity, but yeah.
And the fun one, a Felicia Veto victory. It could happen. It could! But I don't think it will. However, should Felicia win Veto she will use it on herself which sends Jag to the Block. At that point Felicia can choose between Matt or Jag to evict. Again, the right answer here is Jag, plain and simple.
Now we wait. Veto is expected on Friday, a day early, and then we'll know more on what to expect come Sunday night. We've still got some uncertainty in the path ahead and that makes it exciting just a nudge. Who do you want to see win the Power of Veto this week? Let us know!
Download our Big Brother App and join us on Facebook & Twitter for more.