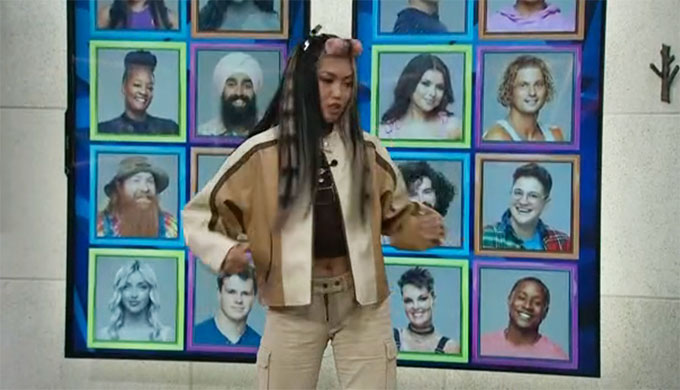 We are well into Week 3 of Big Brother 25, and we are starting to see some changes in houseguest popularity across the board. Cirie takes the top spot in our own poll, this week, but it other major polls, she's losing favor.
Cirie came in with a built-in fanbase, so the fact that she's not on top all over the place, is a true testament of how impactful the Live Feeds are. You NEVER really get to know anyone in an hour-long episode once or twice a week. And I'm not saying Cirie has done anything wrong, or anything like that, but watching someone 24/7 hits different. Anyway, let's take a look at how everyone stacks up in our Week 3 round up. Let's start with our own.
Big Brother Network Week 3 Poll Results
1 Cirie
2 Matt
3 Reilly
4 Felicia
5 Cameron
6 Hisam
7 Cory
8 Jag
9 Red
10 Mecole
11 Jared
12 America
13 Izzy
14 Bowie
15 Blue
16 Luke
17 Kirsten
So it looks like this week Cameron's family didn't spam the poll, and he's back to a little more reasonable 5th place. That still seems a bit high, based on how he's in the bottom of all other polls.
Over on X or as I still plan to call it, Twitter), we have some interesting results from the latest BigBrotherJunkie poll. That's where Cirie slipped to second place behind Mecole, and Cory is right on her heels in third. Here are those results:
1 Mecole
2 Cirie
3 Cory
4 Felicia
5 Matt
6 America
7 Izzy
8 Blue
9 Reilly
10 Jag
11 Jared
12 Hisam
13 Bowie
14 Red
15 Cameron
Also on Twitter, Big Brother Daily's latest results are definitely shifting. In their latest daily poll, Felicia and Cory have overtaken Cirie, while Cameron and Jared hold up the bottom with expelled player Luke. Here are those full results:
1 Felicia
2 Cory
3 Cirie
4 America
5 Matt
6 Izzy
7 Mecole
8 Blue
9 Jag
10 Reilly
11 Bowie
12 Kirsten
13 Hisam
14 Red
15 Jared
16 Cameron
17 Luke
And over at Jokers Updates, it's Matt and Cory currently taking the top two spots. Reilly is third and America is fourth. Cirie is ranked at 6th currently. Hisam is deadliest, even below Luke. Jared and Cameron are also down there in the last four spots.
Now let's see how you're feeling about the houseguests after another week of game. Felicia is the current HOH and a Hisam backdoor is currently under way. How have your opinions changed since last week? Vote in our next poll and let us know!