A veto might have been played and won, but the big theme of Wednesday night's episode of Big Brother 25 was sharing secrets. Houseguests were dropping their secrets left and right this week.
The episode picks up right after the nomination ceremony. Jag and Blue are on the block, with Jag as Cameron's intended target.
And even though Jag is his target, Cameron's allies (Cirie and Izzy) aren't resting too easily. And rightly so. If the veto were to be used, Izzy could actually be the replacement nominee.
Now it's time for people to spill some truths.
Cory decides to tell America his big secret. She was expecting him to say he was a lawyer or a billionaire. But it's really just that his brother was a Survivor first boot. And America shares her secret that she's an ivy league graduate.
And then there's Jared. Who has a huge secret to reveal. And he's been itching to tell Blue. But he thinks he's being sly and tells Blue that maybe he's related to Felicia. But she has figured out that it's actually Cirie.
Cameron decides to talk to Matt about the concerns he has with Cirie, Izzy and Felicia. And lays out a possible new alliance. And Matt runs right to Cirie and tells her.
It's time to pick players for the veto competition. Joining Cameron, Blue and Jag are Red (via Cameron's houseguest's choice), Jared and Mecole.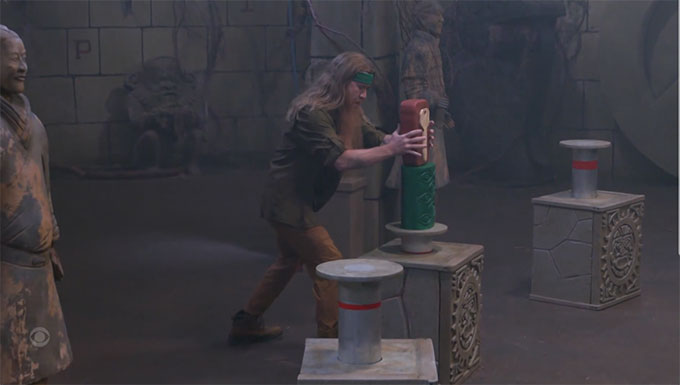 For this veto competition, the players have to be the fasest to solve a riddle. Here are the Top 3 times:
Cameron – 3:18
Jag – 2:41
Red – 2:20
Red wins the Power of Veto. So that means Cameron holds all the power this week and it doesn't take long for he and Red to disucss whether or not they should just go for Izzy while they have the chance.
But at the veto ceremony, Red does not use the power of veto. Cameron realizes it is too risky to go against his alliance and make that move with him not being able to compete next week.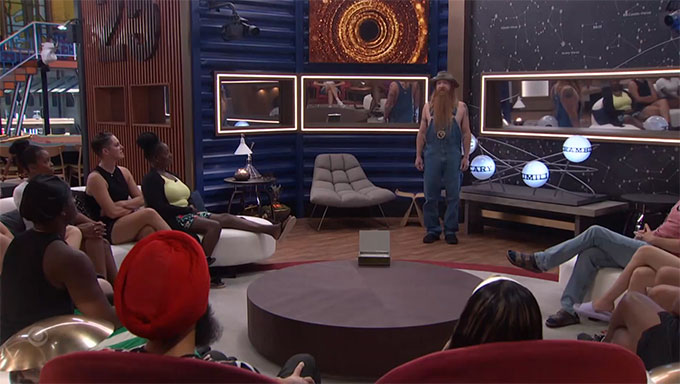 Be sure to join us Thursday night for our live recap of Big Brother 25. Find out who got the America's Vote power and whether or not it saves Blue or Jag from eviction.