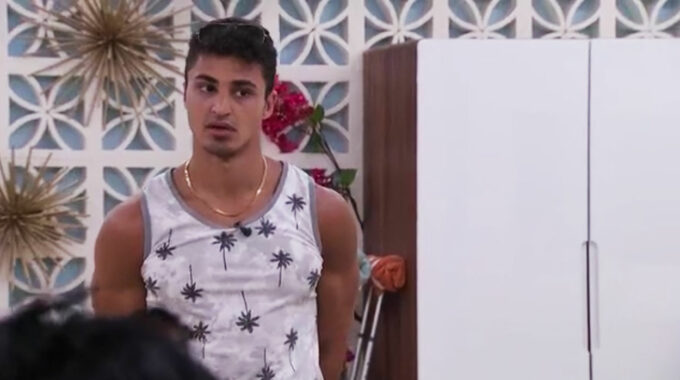 It's Week 3 in the Big Brother 24 house, and with the recent formation of The Leftovers alliance, we are seeing a shift in houseguest popularity among the various polls around social media.
As for our own poll that closed at the start of this week, that looks pretty much the same. Here's how our poll results turned out:
Big Brother Network Poll after Week 2
1. Michael
2. Taylor
3. Kyle
4. Nicole
5. Ameerah
6. Alyssa
7. Pooch
8. Daniel
9. Joseph
10. Brittany
11. Terrance
12. Jasmine
13. Indy
14. Monte
15. Paloma
16. Turner
These results re interesting because most people voted before the recent turn of events. But Michael and Taylor have held the Top 2 spots all three weeks now, so that isn't unusual. What I do expect to happen in our next poll is to see a drop in Nicole and Ameerah, and a rise in Joseph and Turner. Which is what we are seeing in other polls.
On Twitter, one of the most popular Live Feeds updates accounts is Big Brother Daily (@bb_updates). They have a poll in their website, and here's what the latest results tell us:
1. Taylor
2. Michael
3. Joseph
4. Kyle
5. Brittany
6. Turner
7. Monte
8. Indy
9. Alyssa
10. Terrance
11. Ameerah
12. Pooch
13. Jasmine
14. Nicole
15. Paloma
16. Daniel
On Twitter, the account Big Brother Junkie (@89Razorskate20) does weekly popularity polls by likes and retweets and this week their top spot remains as Taylor. But they have seen a huge jump for Turner, how has been near last place a lot) and an even bigger jump for Joseph. Joseph has actually jumped ahead of Michael for the second-place spot so far this week. On the other end, It's Nicole and Daniel tied for the bottom spot. Both only have 9 retweets at the moment I'm writing this.
Another well-know Big Brother 24 poll is the one over at JokersUpdates. Their poll reflects the recent house flip as well. Michael remains at the top over there, but Kyle has overtaken Taylor for the No. 2 spot, and Joseph has also gained a lot of traction. Jasmine, Daniel, and Nicole are the bottom 3 in the poll.