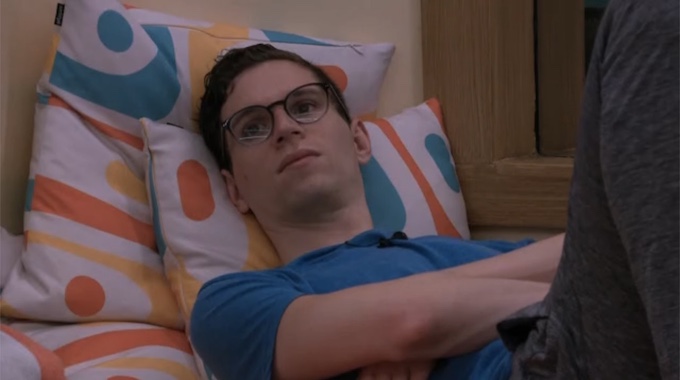 As we know, Michael is the Head of Household for Week 9 of Big Brother 24 and has nominated Terrance and Alyssa for eviction. These nominations on Big Brother didn't surprise anyone since Michael has made it clear that he will stick by the people from the Leftovers regardless of the alliance being exposed. Now that the Veto Competition has happened, it's time to find out if the Veto will be used to save either Terrance or Alyssa and switch up this week's plan on BB24.
Michael is in complete control this week with not only winning the Head of Household, but also the Power of Veto Competition for Week 9 of Big Brother. This week's POV win gives him sole possession of the record for Most Veto Wins in a Single Season with six Veto wins under his belt. Now he has a huge decision to make going into this week's Veto Ceremony which will be happening on Monday. Does he keep the nominations the same and stick with Terrance as his target, or does he use the Veto and go after a bigger fish?
Michael is well aware that he is the number one target inside the Big Brother house. It's kind of hard not to be aware of this when you are a super fan with nine comp wins. Michael started his conversations with Alyssa by telling her that he planned to keep the nominations the same this week and promising her that he would break a tie in her favor if it came down to it.
Michael also had a conversation with Turner last night where Turner threw Brittany under the bus to Michael informing Michael that Brittany has voiced that she doesn't want to take second place to Michael. He also told Michael that Brittany talked about teaming up with Taylor and Alyssa. Turner then pitched an all-guys alliance to Michael, which would imply that Alyssa would be voted out this week and they would keep Terrance around to take shots at Brittany and Taylor.
Michael and Brittany have talked in depth about Monte looking to target Michael if he wins the next Head of Household and Brittany has also voiced concern over the possibility of Monte and Turner working together. Michael mentioned to her that if he were to change the noms, he still wouldn't be targeting Turner because he promised him safety this week. He also told Brittany that his concern about going after Monte is upsetting Taylor.
Based on his conversations last night, it seems like Michael is still planning to keep the nominations the same, but at least knows that he's got several people targeting him going into the next week which could include close allies of his.
Download our Big Brother App, join us on Facebook & Twitter, and get our Email Updates for more!