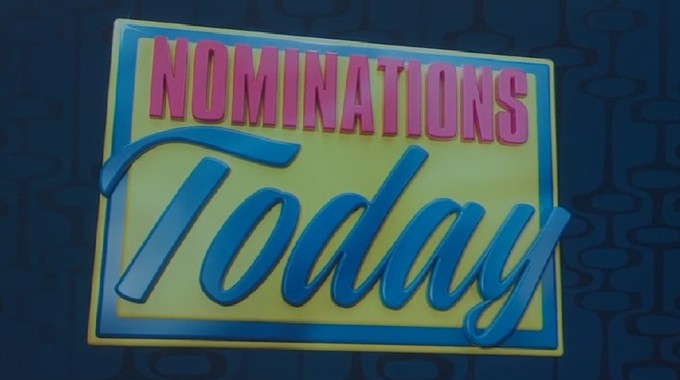 Big Brother Spoilers are here for nominations with who is on the Block in Week 7 of BB24. Things are going to go a little differently this week what with the split-house twist and all so settle in for a double dose of spoilers and just about everything for the next few days.
Michael is calling the shots inside at BroChella while Terrance gets to set the noms outside at Dyre Fest. Both worked quickly overnight to set their targets and plan their next moves which really is rather limited. There are only five HGs on each side, one is the HOH so that leaves four options for each side to target.
Indoors, Michael has a sounding board for us to rely on hearing discussions for his plans. Taylor and especially Brittany are reliably audiences for what he plans to do and that's to get out the Butter Bean Queen herself. Outside, well Terrance doesn't have a strong ally in the same way Michael does through his Leftovers but Terrance will need someone and we'll soon see more on that. In the meantime, here are your starter noms for the week.
Big Brother 24 Week 7 Nominations:
BroChella – Michael nominated: Jasmine and Monte
Dyre Fest – Terrance nominated: Joseph and Turner
Jasmine is Michael's primary target but I don't think he'd be too torn up if he had to send Monte out to Jury. Monte will be a tough one to get out the door and I bet Monte knows he'd take a similar shot given the opportunity. But for now, I'm keeping eyes on the Jasmine prize.
Terrance seems to want to get Joseph out and he's got Turner up against him right now. This is a tough one as it looks like either Joseph or Turner could be going this week. But like we say every week, Thursday is a long ways away and that target could easily change.
What do you think of these picks? Were these the right choices by the HOH or a missed opportunity? Share your thoughts below.
Don't miss another Big Brother spoiler! Download our Big Brother App, join us on Facebook and Twitter, and get our Email Updates for even more all summer long.