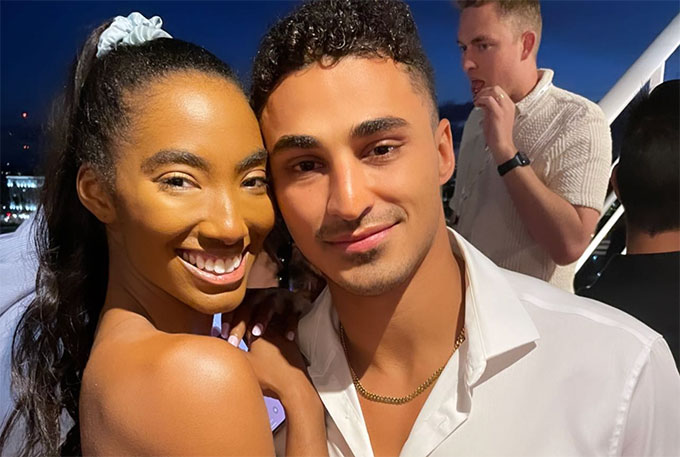 It's been just over one ween since the Big Brother 24 finale, and some of the houseguests are starting to part ways, but others are still living it up at Todrick's house and at various spots in Los Angeles.
Several of the BB24 houseguests, along with some of those from BB23 (Kyland, Claire and Derek X), were invited to board The Real Love Boat this week for a premiere and we have some photos from that for you in our photo gallery below. The Real Love Boat premieres Oct. 5 on CBS.
Taylor and Joseph said goodbye to Los Angeles as the pair took off on a last-minute flight to Reno, Nevada, for the Miss USA finals tonight. As you know, Taylor was Miss Michigan USA and competed at Miss USA last year.
Back in Los Angeles, BB18 and BB19 runner-up Paul Abrahamian paid a visit to Todrick's house to meet up with Turner and Pooch (seems like a likely meetup to me). Turner posted the photos on Instagram and said "The two worst jury managers in BB History. Kidding ofc, this moment was surreal, Paul's my fav BB player, absolutely love this dude." Check out the photos of Turner meeting Paul below.
Monte and Indy are still in Los Angeles as of today, but Michael, Jasmine, Brittany and the others have seemingly headed back to their normal lives. We have a photo of Michael reunited with one of his cats in the photo gallery below.
Big Brother 24 Post-Season Photo Gallery