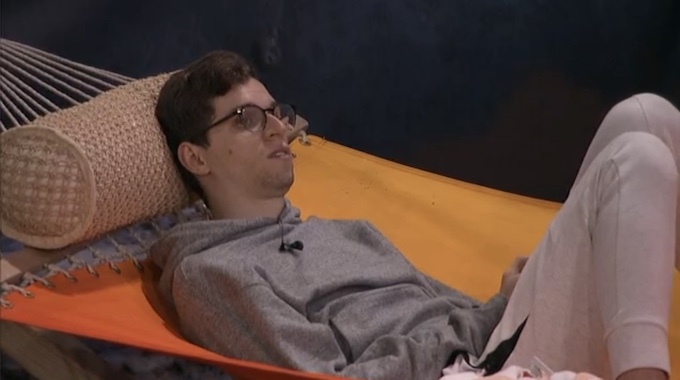 It has been a busy week inside the Big Brother 24 house with the houseguests getting to know one another and began creating alliances. Michael has a couple of people he is close to inside the Big Brother house and is a member of a six-person alliance that includes himself, Paloma, Alyssa, Ameerah, Monte, and Kyle. He also knows he was the last person added to that alliance and sits at the bottom cautiously.
With all this being said, Michael did some camtalking from the hammock during the overnight feeds on Monday. The first thing he mentions in his chat with the cameras is that he is going to try and work with the six as much as he can, but he doesn't know how stable that alliance is going to be for his game. He then goes into details about who he would nominate and who would be his target going into next week if he became the next HOH.
Michael said that he wants to win the HOH so badly because he plans to make a move that he thinks will get him closer to the girls. He talks about how he tried to talk game with two fellow houseguests but was shut down and because of that, he plans to put them on the block. Those two houseguests that he plans to target are Turner and Pooch with Pooch being his main target.
Michael is very unhappy with Daniel but thinks that they need each other in this game. He thinks that Daniel and Nicole believe they are in a much better position than they really are. He talks about all his relationships in the house as far as who he feels good working with at this point, who he doesn't think will put him up, and who he is worried about going into next week. Turner and Pooch make the list of people he would be worried about winning HOH along with Indy and Jasmine. However, he ended his chat with a game plan to talk to Indy and Jasmine and start building a relationship with them.
It does sound like Pooch would be his target and Turner would be a backup in case Pooch won POV. Now all Michael has to do is win the HOH to put this play into place. Do you think that this is a plan that best suits his game? Or could this backfire considering all the other alliances in the Big Brother house?
Download our Big Brother App, join us on Facebook & Twitter, and get our Email Updates for more!