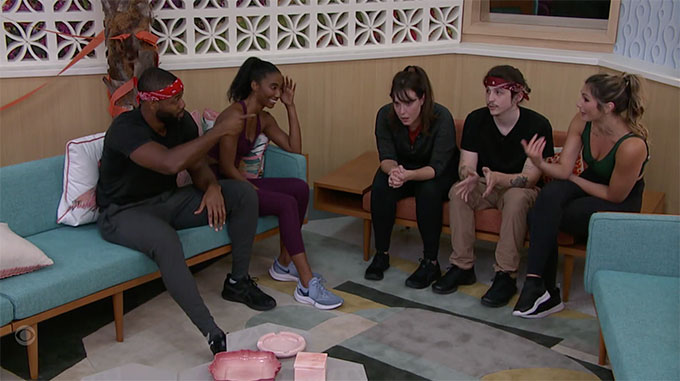 Michael might be gone, but he's not forgotten. Much of Sunday night's episode of Big Brother 24 was actually about Michael's eviction, and what we didn't see during the commercial breaks on Thursday night. The rest of the show was about how the house can adjust now that Michael is gone and he won't be dominating any more competitions or calling the shots any longer.
Sunday night's episode picks up right after Michael's eviction. Brittany feels betrayed and hopes Michael realizes he took things too far. 
Everyone seems to be defending themselves for sending Michael out. And Turner lets us know that Michael really was't the plan. He says the target was definitely Brittany. 
He even tells Michael that it will be Brittany and Alyssa with Brittany as the target. He asks Michael if he wins veto not to use it. Michael says he won't. Turner even lets us know that if he wins the veto, he's leaving the nominees the same.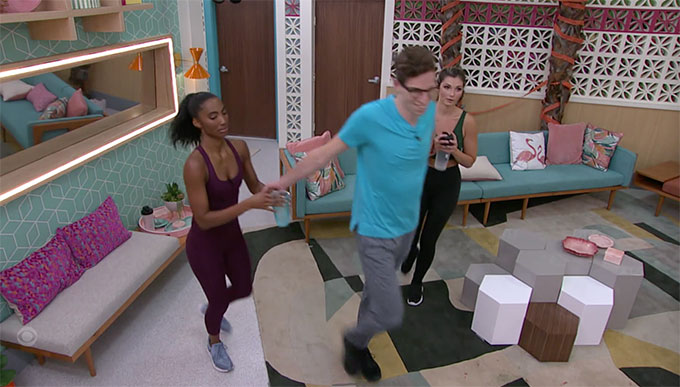 But Monte wins the veto, so he knows now is the only shot they have to go after Michael. Turner is very apprehensive, but Monte pushes it so Turner has to get on board. 
Monte lets Michael know he's using the veto on Alyssa and he's going up. Michael begs him not to do this to him. Monte tells Michael that he would look stupid if she doesn't take this shot. Michael tells Monte that he's done everything to get them to this point and sending him out will not be a respectful move. 
Michael knows there's not getting out of this, so he switches to campaigning. He pulls Taylor and Alyssa aside to ask for their votes and not let this move happen because it only benefits Monte and Turner. 
Of course, we know that Monte uses the veto and Turner names Michael as the replacement nominee. And he goes home. Despite how hard the threw Brittany under the bus. 
It's time for the HOH competition. And this competition is a spooky one. It's a black out game, and they have to barricade six doors to keep a killer out or something. I don't really understand it. But the person who does it the fastest wins HOH.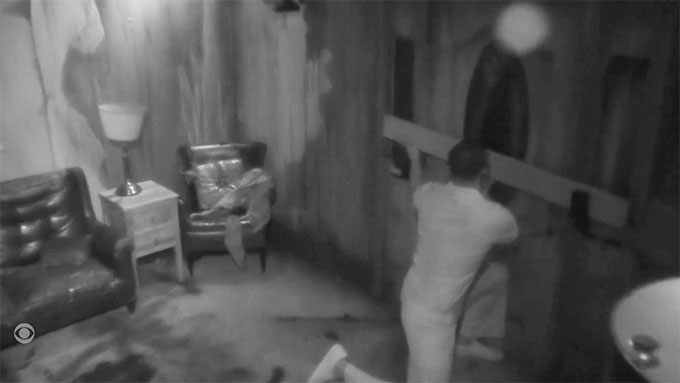 Brittany, Monte and Alyssa handle the competition pretty well, but it becomes too much for Taylor and she panics and can't complete the competition. She quits. 
Here are the time results:
Brittany 15:24
Monte 15:15
Alyssa 22:24
Monte is the new Head of Household. 
Brittany right away gets to work trying to make Alyssa Monte's target. But Monte is pretty much over Brittany, as is everyone else left in the house. Monte isn't interested currently in going after Turner or Taylor, so it has to be Alyssa or Brittany. And Monte thinks maybe Alyssa is more of a threat with the jury, so maybe Brittany won't be the target this week. But she has to go up based on Monte's thinking. 
So at the nomination ceremony, it's no surprise that Monte nominates Alyssa and Brittany for eviction.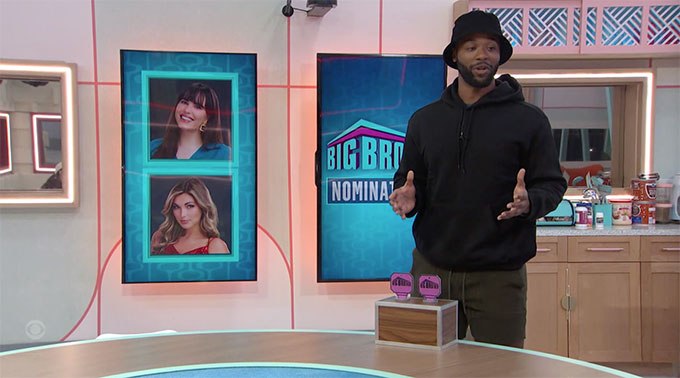 If you don't want to wait until Wednesday night to find out how this week's Power of Veto competition played out, check out our Big Brother spoilers. Also, be sure to join us back here Wednesday and Thursday nights for our next BB24 recaps.