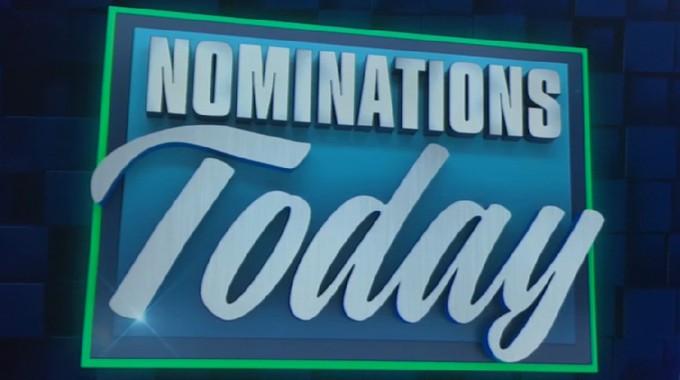 Nomination spoilers are in Big Brother 23 Week 9 as the returning Head of Household has revealed her picks as the Cookout continues its path to the Final Six. Few potential pitfalls ahead but this turn in the road has gone their way. Read on to find out which two HGs are on the Block and what's next for the rest of the house.
It came down to Kyland and Tiffany last night and perhaps he threw it or maybe he faltered but now with Tiffany in charge we can expect Claire to last another week unless Alyssa wins the Veto on Saturday. Back up goes Kyland along with is +1 partner.
Big Brother 23 Week 9 Nominations:
Tiffany nominated: Alyssa and Xavier
Xavier is frustrated about being back on the Block today for the third straight week, but last week was his own fault with that Veto bonus nom. Xavier thought when he dropped that Kyland and Tiffany would too so Azah would be the HOH. Didn't work out that way but it's still in the Cookout's favor so they should be okay, for now at least.
Veto on Saturday brings back the Zingbot and this will be Alyssa's last chance at safety and dodging the Jury House this week. Xavier threatened the idea of throwing the Veto to her so Claire would have to be renom'd, but I think he's just feeling heated and won't actually do that. The pressure is on and the odds are against Alyssa, but anything is still possible.
What do you think of these picks? Smart choices by the HOH or a missed opportunity? Share your thoughts below.
Don't miss another Big Brother spoiler! Download our Big Brother App, join us on Facebook and Twitter, and get our Email Updates for even more all summer long.