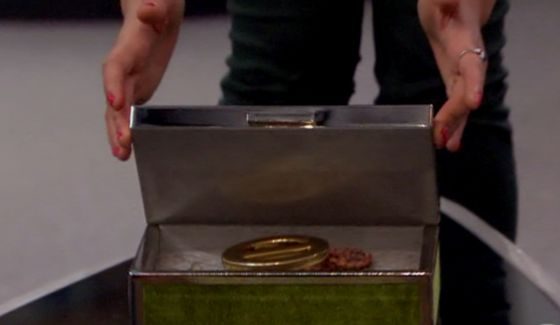 We've got your Veto Meeting spoilers to reveal who was saved and which HGs are the final nominations in Week 8 of Big Brother 23. We kicked off the week with 3 nominees on the Block but with the right Veto move we'd end up with only 2 noms for Thursday's vote.
After a long day's efforts by Kyland to secure his own safety from the Block so he could give Sarah a pity vote we're ready to see what the medallion holder decided. Read on for the Big Brother spoilers.
Power of Veto Ceremony Spoilers – Week 8
Hannah decided to use her Veto
Xavier was removed from the Block
No renom
Final noms: Kyland & Sarah Beth
We're back down to just the usual two nominees since there's no renom for the bonus nominee, so that big extra couch production brought in was for nothing. Ah well.
Kyland can't stop talking his way through the Houseguests with every strategy he devises, which mostly all benefit just himself. He tried hard yesterday but it didn't work and the ladies of the Cookout saw right through all his pushing to save Sarah. So now Kyland is staying put on the Block with Sarah and one of them will be voted out on Thursday. It'll be Sarah heading to Jury, but it'll be interesting to see him sweat a little, as the ladies of the Cookout discussed could happen.
Who do you think will be the next Houseguest evicted? Vote now in our poll below.

Want to watch the meeting fallout and next moves made this week? Grab the Live Feeds' Free Trial and start watching what's going on inside the house right now!